Hi, all. So here's the latest from my ongoing latency crisis. I am using 2.05.0, and I installed via exe.
My computer: Windows 7, SP1. AMD Athlon II X2 215 2.70 GHz. 4.00 Gb RAM (3.75 Usable). 64-bit OS.
I ran the latency test (headphone/mic) with correction set to zero. Also, my audio to buffer setting is 150.
There was 236ms difference. So I set the latency correction for -236. WAY OFF. So I started doing it "manually" until it got close. The best I came up with was that -216 was too much correction, and -214 was not enough. Meanwhile -215 was too much or too little depending on the attempt.
SO, using -215 as the correction, I recorded four tests (muted each attempt, obviously, so it was always recording the original click track). Here is a screenshot. As you can see, I can't get any of them to actually align. You can see the time measurements, and I highlighted the max deviation: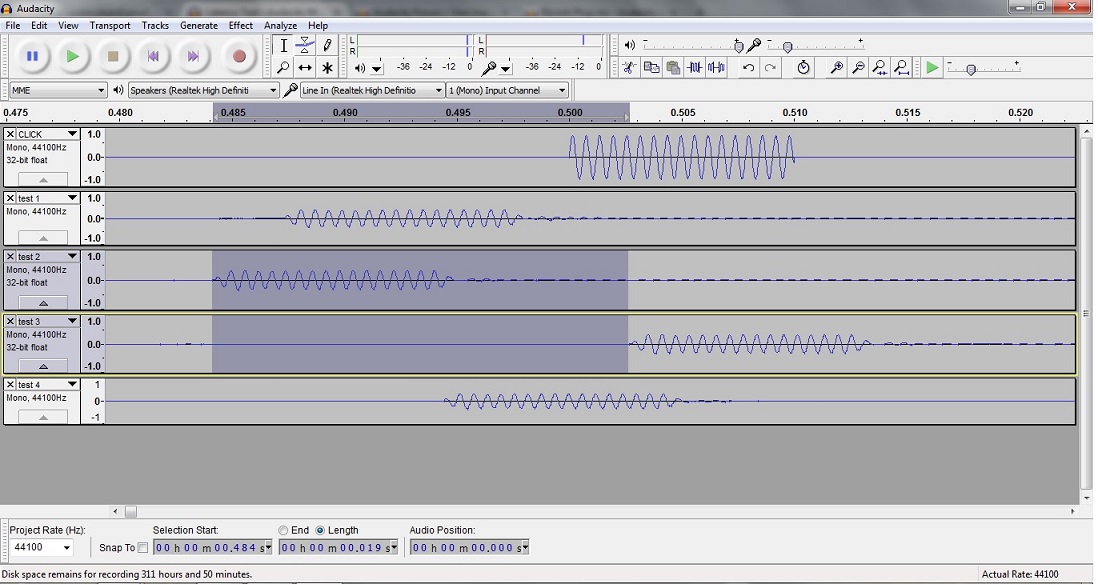 So, with all that said… is this standard variance? Should I adjust the buffer? Do I need more RAM? Anything else?