Hello!
Recently I used Audo Duck effect by Markus Meyer with a long sound track (audio track from a movie) and voice track (recorded spoken movie subtitles) to mix them both together. The effect was supposed to decrease volume of parts of sound track where voices were about to be mixed in. Most of the result was all right but some voices were not possible to understand because of the background sound still too loud.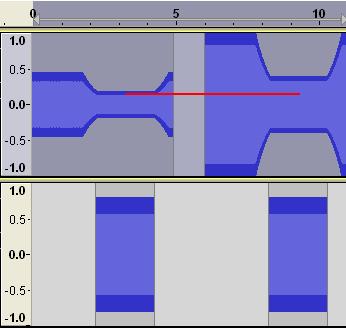 Auto Duck effect reduces volume (amplitude) of audio track by choosen amount of decibels instead of reducing volume to a certain common level lower than voice segments if appropriate sound segments are too loud.
I would like to add another options in Auto Duck settings window:
New Peak Amplitude (like the one in Amplify effect by Dominic Mazzoni) for particular sound segments;

probably even better would be New Average Amplitude.
So there could be 3 options to choose from or only 1 option but the proper one. As I am not audio expert, I do not know how exactly to achieve the same volume level for all "noisy" sounds in the background of voices. Please check my ideas and help me to improve AutoDuck effect.
Thanks.