Help I just downloaded this so I'm still a noob =_=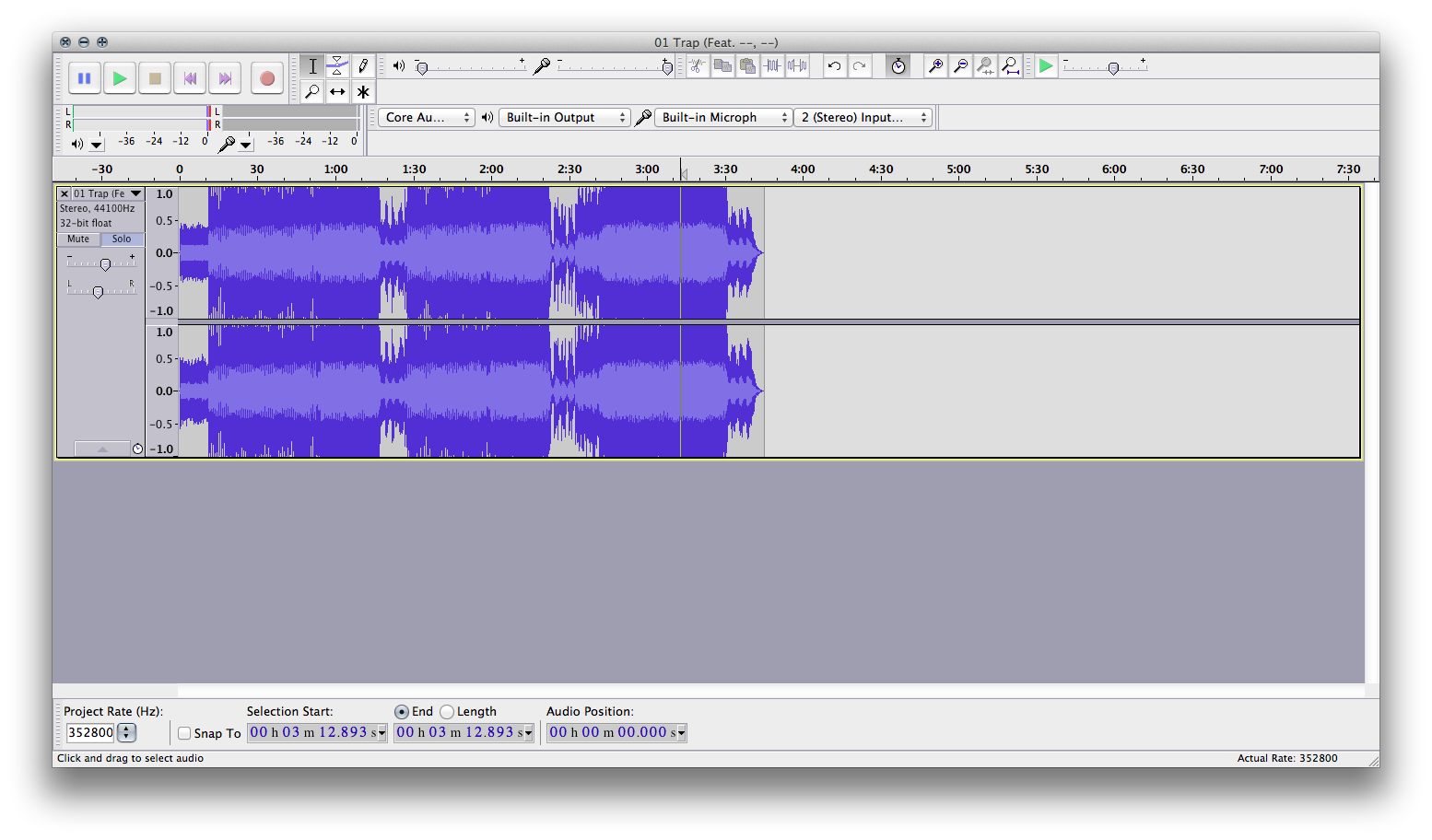 Can someone help me with this? I need to edit the pitch of a song for our program and unfortunately the whole file menu is gone. HELP
Is Audacity "In Front and Stopped?"
Click anywhere on the Audacity Top Bar and then File and see if the menus come back. If they don't, do you have any of the other menus like Edit, View and Transport?
Koz
Merged the two topics.
Audacity > Quit Audacity.
Open Finder.
Go > Go to Folder and type:
~/Library/Application Support/audacity/

Delete audacity.cfg.
Restart Audacity.
This will reset your settings as long as you never used Audacity 1.2 before.


Gale