I have a track with a number of individual, separated segments (sorry, can't find a technical term for that), and am trying to select the audio track segment in it's entirerty, and then adjusting either the Audio Position numbers or the Start/End of selection. After making that adjustment, I'm then hitting return.
However, I'm not finding this changes the track segment position in any way.
The amount I'm wanting to change is too small to use the Time Shift Tool and drag, but am not understanding how to move the selected audio bit.
In other words, on the attachment, I'm trying to adjust the 'Samples" section of either the Audio Position or the Start and End of Selection to 11s 00000 samples.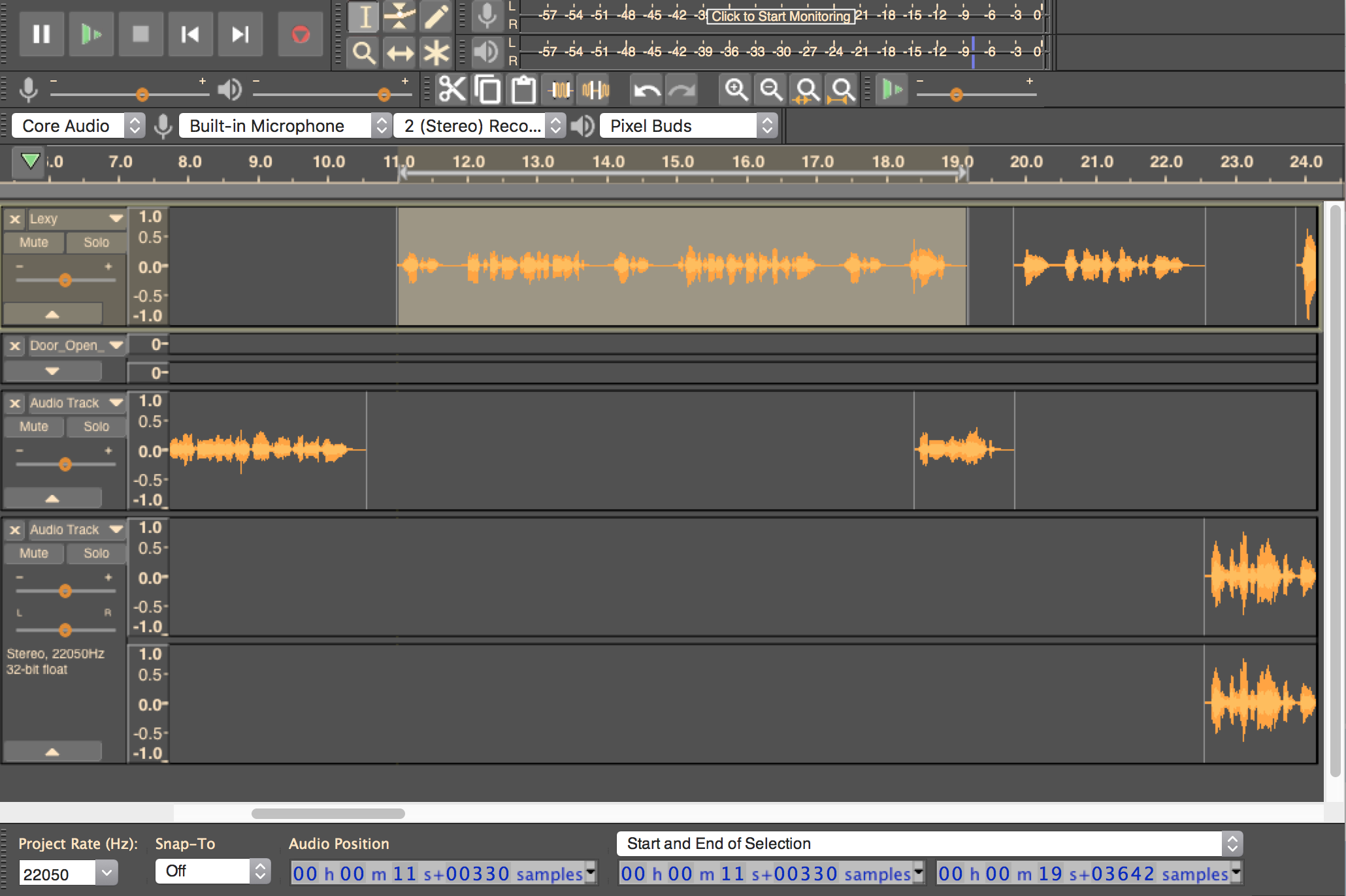 This page in the manual would seem to address it, but per the above, my adjustments aren't having any impact.
http://manual.audacityteam.org/man/selection_toolbar.html
Thanks for any help on this.
Doug