I found a song with the bass boosted, and it sounds perfect. I wanted to use the method used on the song for other songs, but I do not know the method and everything I have tried is not as good. The song is Lil Wayne's Krazy, and I was wondering if it was apparent what steps I should take to emulate the bass boosting method used. Bass boosting alone doesn't work, and using low/high pass filters doesn't seem to work.
I am running Windows 74, 64 bit, Audacity 2.0.5
The top track is unboosted, the lower is what I'm trying to accomplish.
I think it needs some kind of leveler because the waveform is pretty straight across.
As with the whole plot spectrum, the lower frequencies need to have a higher db and higher frequencies need a lower db.
And of course, bass needs to be increased to a peak of -27.8 db for 50 frequency.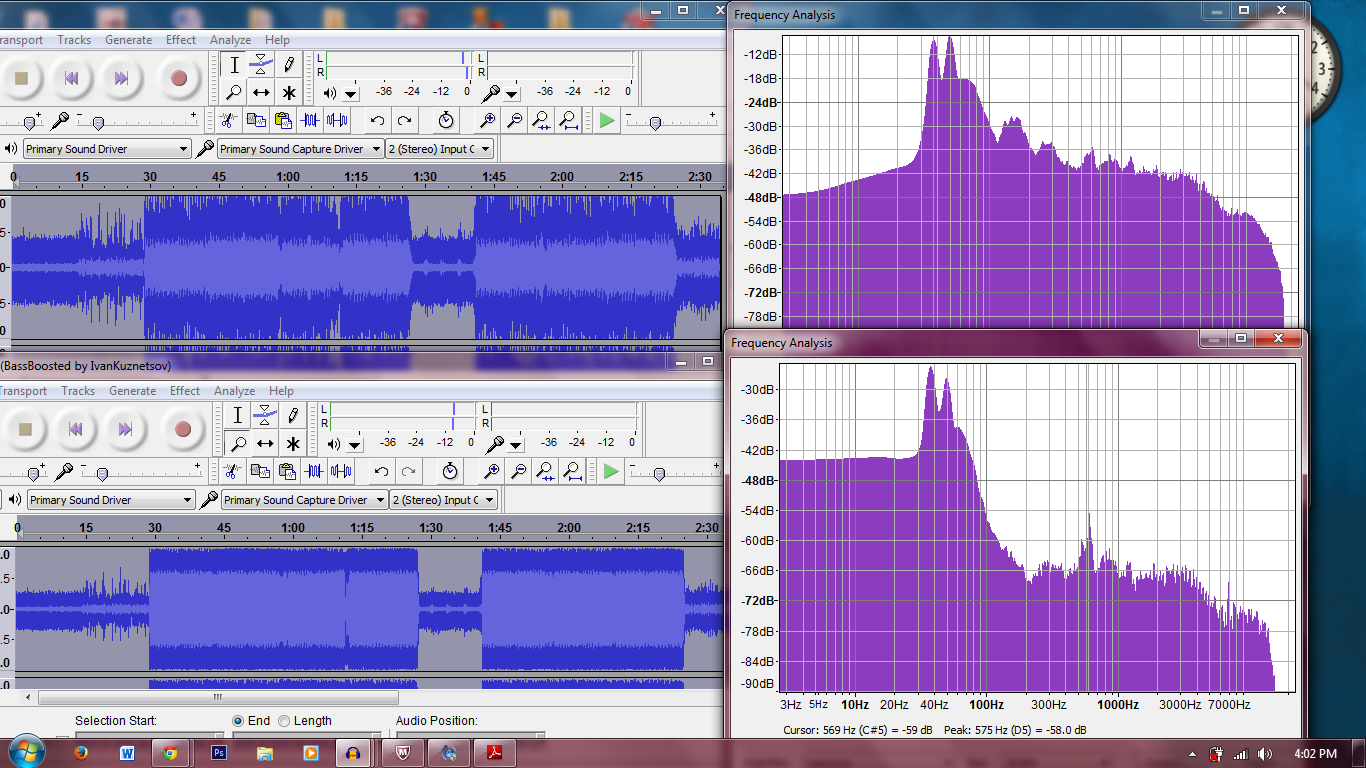 Any help is greatly appreciated. I'm really just looking for a clean way to boost bass that won't blow my speakers/sound distorted.