Hi there.
I have Audacity 3.05 running on Elementary OS Odin (Linux) and I have an Allen and Heath USB mixer and a USB mic plugged in (sometimes). I've done the rescan thing in the transport menu and restarted the comp quite a few times but it seems like every time I try and choose inputs and outputs it's different. Sometimes it's obvious what's what, sometimes I have a list of numbers, right now there are 24 entries in the input drop down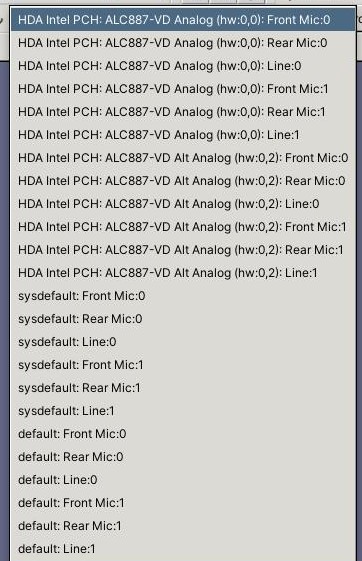 But it'll probably be different next time. It's using ALSA. By choosing every entry one at a time I have found combinations that work but I can't do the trial and error thing every time. Sometimes I get an error about mismatched sample rate (-9997).
The model above my HDMI monitor has speakers.
If anyone can shed some light on this, it would be great.