I am editing recordings of a piano/trumpet album and need to use ReVerb or GVerb to create the illusion of a recording room with proper acoustics, but both are wiping out my audio after a part of one second. The length of audio clip does not change the out come.
Attached are three screen shots:
1: ReVerb settings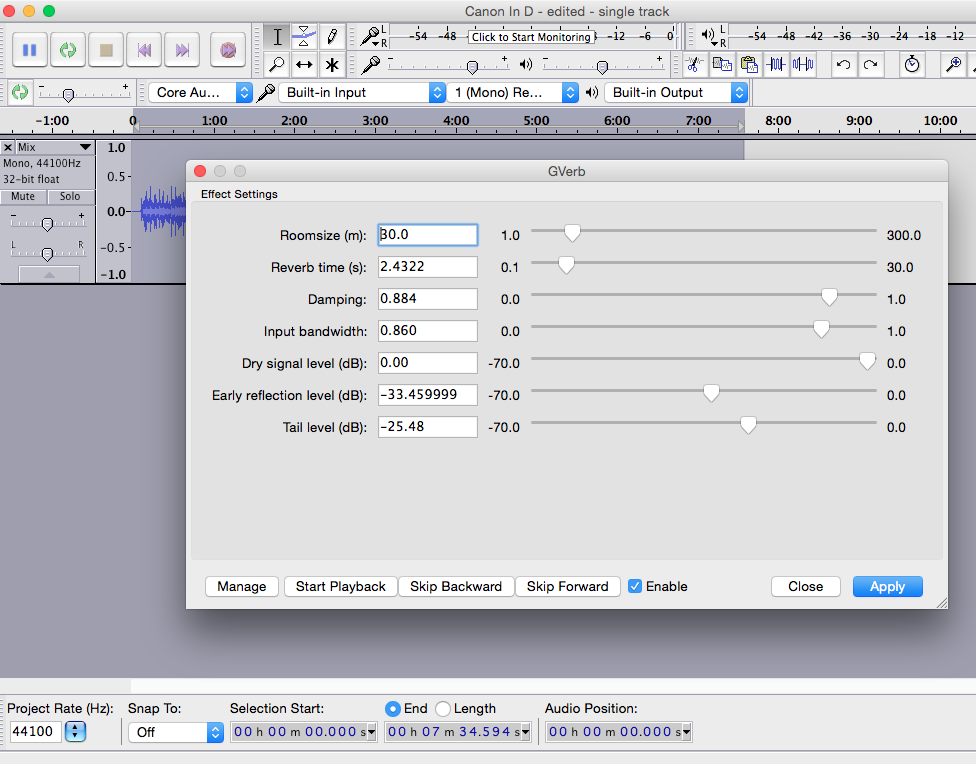 2: GVerb settings,


3: and the out come (being the same for both plug-ins).



What obvious things have I neglected?
Thanks in advance!
SSJ