Frequency Analysis at Full Size Reveals Previously Hidden Life Form
Just curious–Here's a pic of an analysis (at full size) of a song I'm editing. The peaks are obviously the sound -but what about the part from 1Hz (or 0?) to about 50Hz?
For optimum sound, should I High Pass Filter (or EQ?) any part of that?? I tried -48db high-pass filter at 50Hz and it seemed to take some of the good sound away as well. It definitely removed from about 40Hz and below though (all the low-end wiped clean).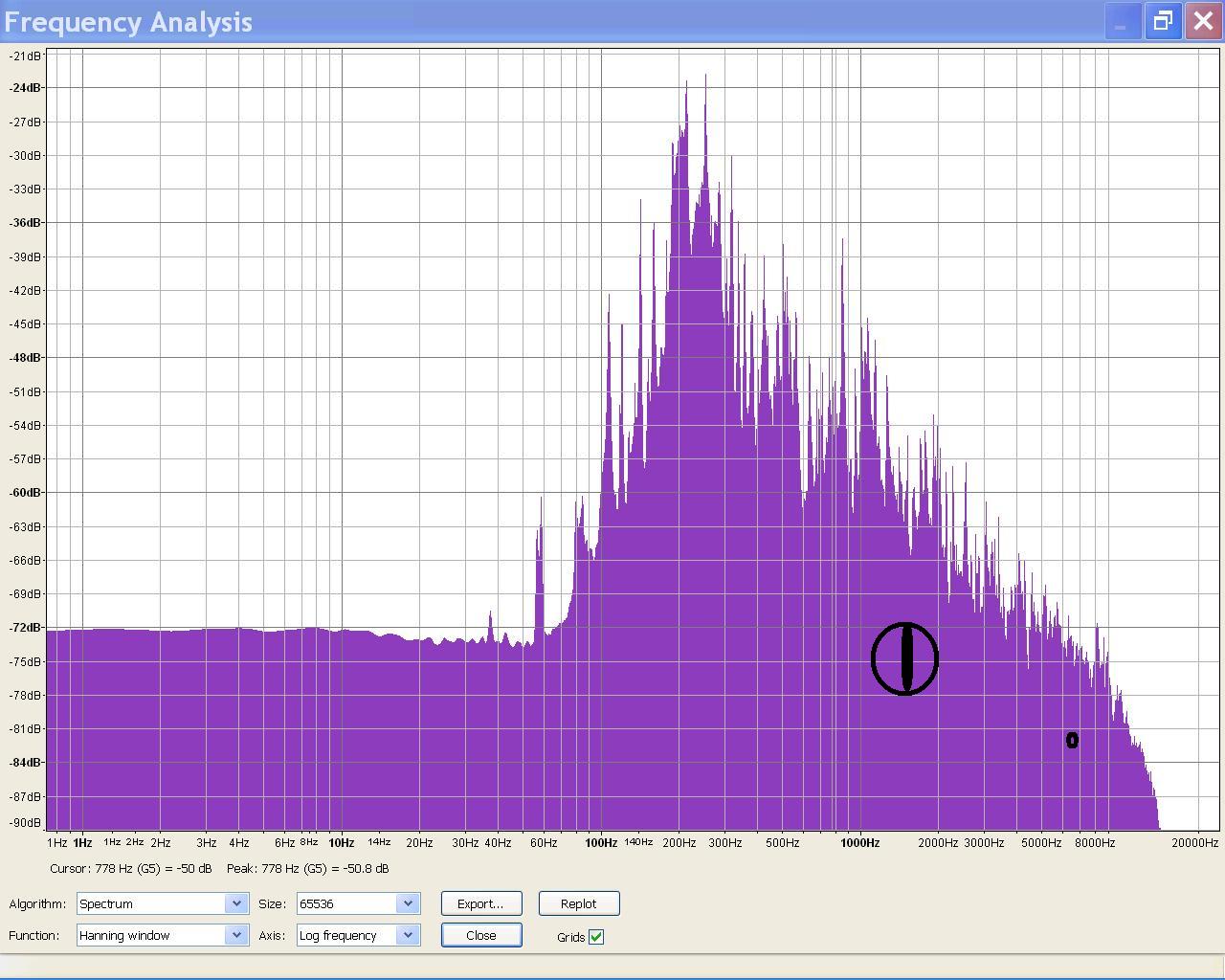 And,
Unsatisfied, I then started over, not touching the low-end but simply added treble, with the simple bass and treble effect. That was a definite improvement but still would like to be more precise (with the equalization) and have concluded -I NEED A REAL-TIME EQUALIZER! --so I can just adjust by ear, like I would any listening device, when listening to music–in real-time! Any plug-in suggestions would be appreciated–thanks.