Twice now I have recorded about one hour of just speaking audio and the first 17-20 minutes spontaneously disappears. Currently I have 1:03.00 recording; the first 17 minutes is gone. I witnessed the wave as it was recording.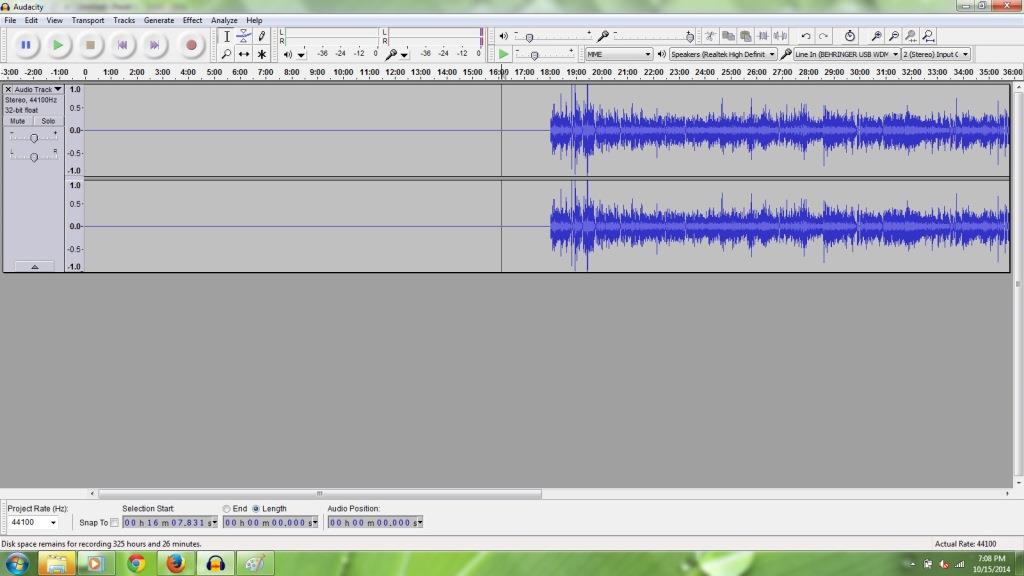 To complicate this matter, I now cannot save this file… although I am hoping somehow it means I can recover that first section of recording. The audacity_temp folder is in the Local > Temp folder.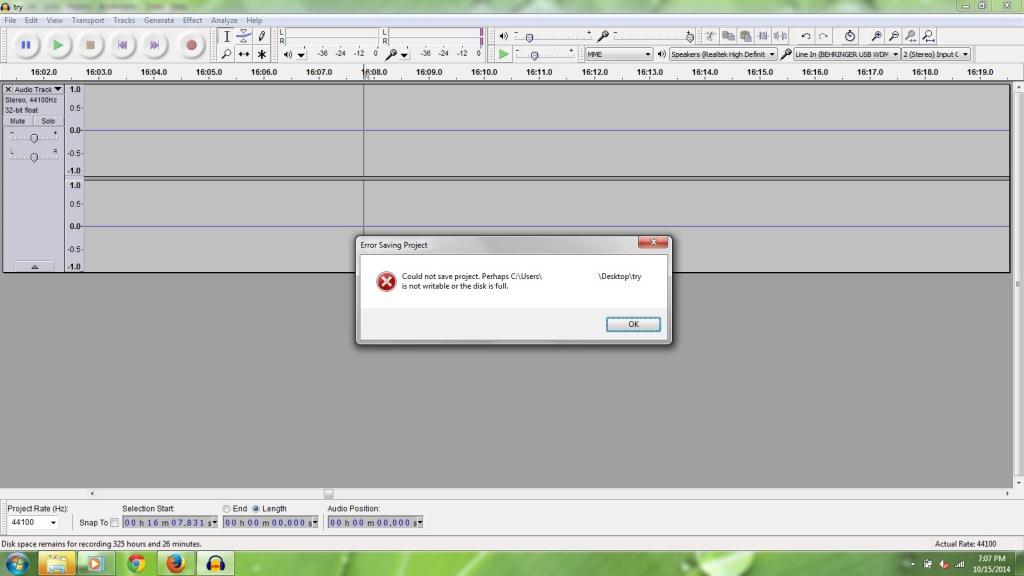 I exported the file as a .wav just in case so I'd have something…
Audacity 2.0.5
Windows 7
I believe .exe
Thank you in advance. I am grateful for any assistance.