Hello,
I have a Signal, where I want measuring two first harmonics by 59,33 Hz < f1 < 83,49 Hz and f1*2 on the peak and . At the same signal 2 harmonics on the hill 34,25 Hz < f2 < 59,32 Hz.
Question:
what is the influence of (window)size?
How long should I mark my signal, what is difference?
I choose a 16384 window size and 2 seconds mark.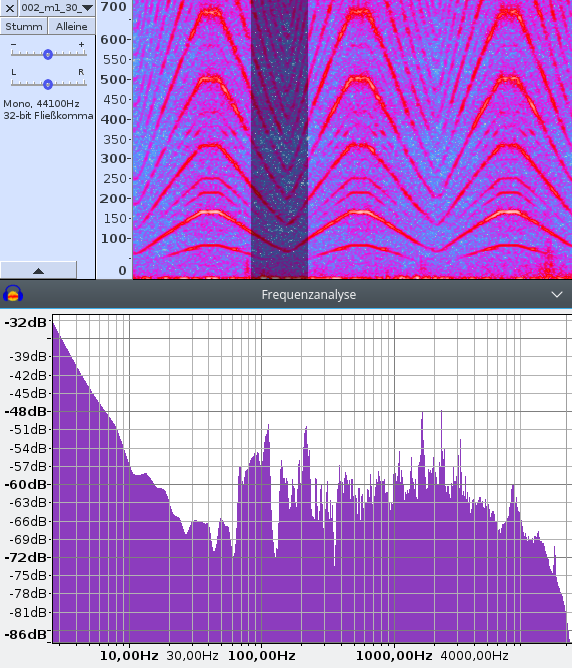 Thank you for help!