Are you using ASIO or ASIO4All ?
Official releases of Audacity do not support ASIO (or ASIO4ALL), so running Audacity at the same time as an ASIO application (such as FL Studio) may cause conflicts. The only way that I know to completely avoid such conflicts, is to not use ASIO and non-ASIO applications at the same time.
(The reason that Audacity does not ship with ASIO support is due to licensing terms.)
Are you using an official release build of Audacity, or a custom version?
The official release version is Audacity 2.3.0 and is available via the Audacity website: https://www.audacityteam.org/download/windows/
(Obviously we cannot guarantee the authenticity of Audacity obtained from other places).
Made an account to post this.
It happened to me, first time today.
See


and



I use audacity for sometime now, and it happened first time. Unlike the other times, I multi-selected many files (like 10 clips) and opened them together (rightclick while having selected all of them → Open)
I didn't do anything with them, just wanted to check the length of each, and then closed them one after another, without keeping any change.
On the last clip I closed, the pop-up happened. Pressing OK only pops up another one exactly like it (see attachment)
And the worse of all is that it cannot shut down with task manager
I do have the official version, downloaded from the link you mentioned. README.txt says I have 2.2.2 version, but posting this to be sure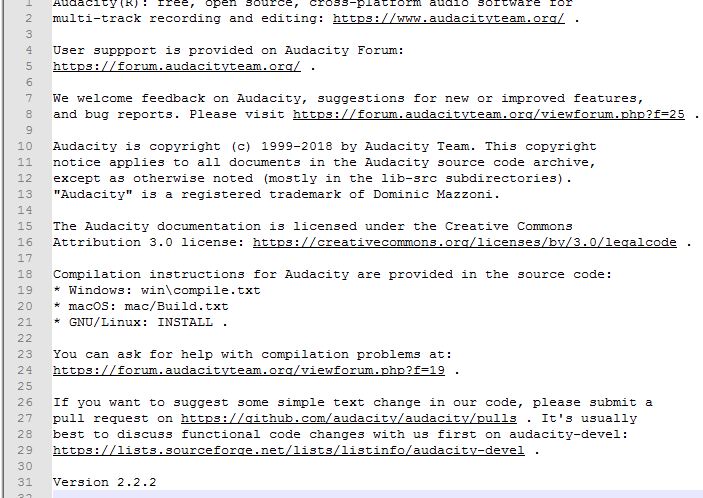 I also didnt have absolutely anything else related open, except Unity? (opened them via unity, but Unity doesn't lock/relate to the clips) Like, I selected them via Unity and opened them, just like I would in a windows explorer, so I highly highly doubt Unity is to blame.
As a fellow coder, I did my best to give you as much info on this peculiar bug, hope this post helps!
Actually lol, as I was about to post this, I spammed OK on the pop-up(s) by pressing Enter like a madman, and at some point no more pop-ups appeared in its place…