Hey guys, I'm working with a user who records his lectures in GarageBand on a Mac, and he uses Audacity (for Mac) to edit them. We've been talking about him using lossless ALAC for his master files, though he's more an academic and not very tech savvy.
I was able to export a file using the M4A file type: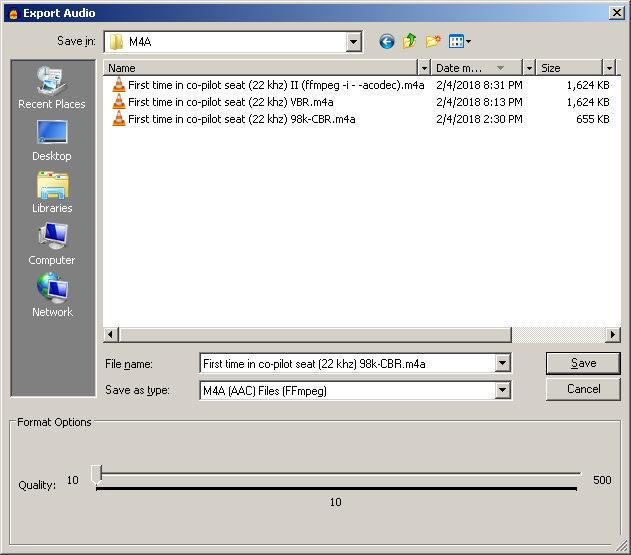 Notice the difference in file sizes in the figure above: 655k CBR vs 1624k using External command line.


It says in the HELP file:
"Currently this slider has no effect with the version of FFmpeg recommended for Windows and Mac. The exported file is always a constant bit rate (CBR) 196 kbps (stereo) or 98 kbps (mono) file."


That's exactly what I got 98 kbps when tested it in VLC player: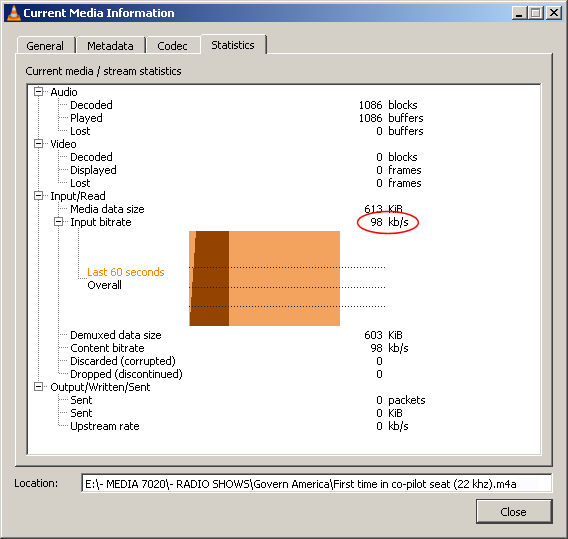 Then used the EXTERNAL PROGRAM file type and Command Line string to do it right: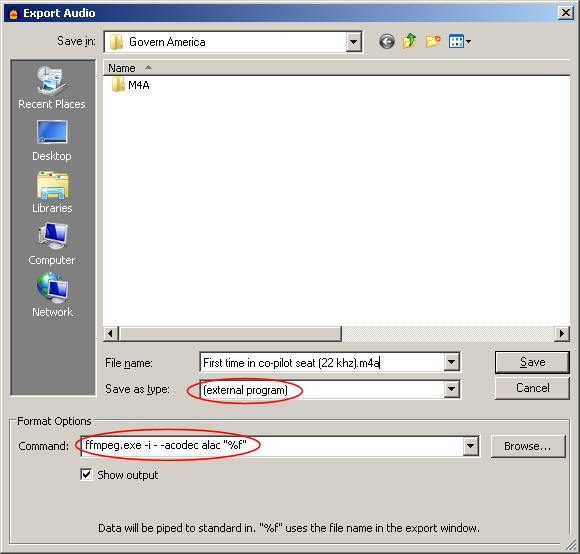 Here's the stats on the EXT PROG file:


So the question is: which file is compressed LOSSLESS and which one is LOSSY?
Also… he says he exports his audio in Mac GarageBand to an MP4 container? Is that correct?


-Ed