Hey everyone I'm new to audacity, new to windows in general I usually use Mac. I'm trying to figure out how to record a DJ set. Below is a list of everything I'm using.
Numark DJ2GO2
Djay Pro (Algoriddim)
Every time I go to record I get this error message:
Error opening recording device.
Error code: -9998 Invalid number of channels.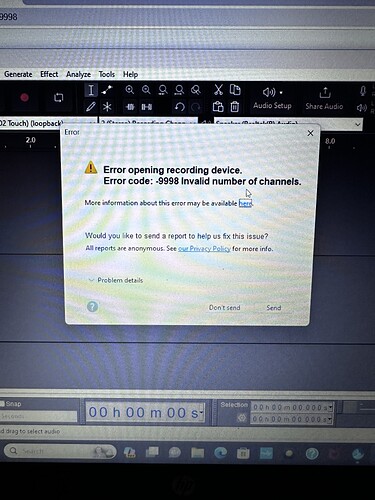 Has anyone else come across this?