Win 10 Audacity 3.1.3
I was using Audacity to split a seven-hour MP3 file into seven parts of about one hour each.
I cut the leading hour from the track, pasted it into a new file, exported-as-MP3 as Part_01.mp3.
Repeated the process through to Part_05.
Exporting Part_06 came to a halt with the error message similar to "[url=https://forum.audacityteam.org/t/error-saving-project-is-not-writeable-or-the-disk-is-full/8530/1]".
I right-click on drive C and note that indeed, there is no free space.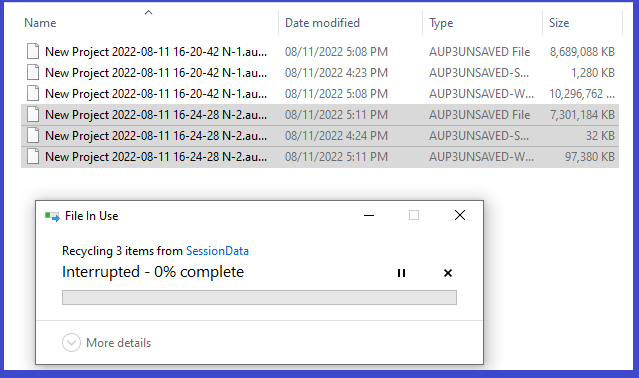 My attempt to delete work-files failed because they were all hooked-up to the application.
Nothing for it but to abandon this instance of Audacity, which itself deleted the work files,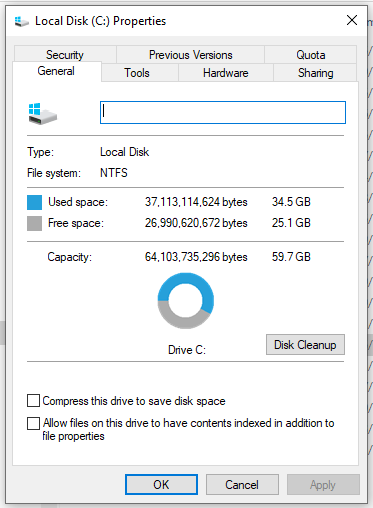 At this time drive C shows about 60 GB free.
I suppose that editing (repeated Ctrl-X on one-hour chunks) a 385 MB MP3 file uses scratch disk, but 60 GB?
A suggestion: Might Audacity be prepared, when it runs out of disk, to examine its scratch area (C:\Users\Chris075\AppData\Local\audacity\SessionData) and offer an opportunity to release and delete those huge files that are no longer in use?
Cheers, Chris