Hi all,
I'm new in Audacity Forum. I've searched the forum for a topic regarding my problem but didn't find anything.
I'm using Audacity to digitalize my vinyl recording and to produce a radio broadcast for a free radio station in Germany.
Since early November I can't open an existing flac or mp3-record without distortion of the sound. The sound is not distorted in general but there are a lot of short clicks.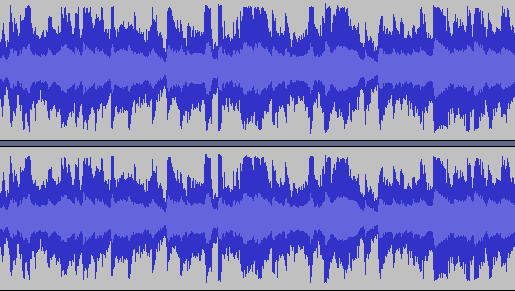 In the view of the waveform it seems the sound is always scratching the peak but if i listen the same file on vlc player the VU Meter shows no distortion.
In Settings in Libraries I have selected LAME 3.1.00 (integrated) for mp3-export and for FFmpeg as follows (in geman sorry but i think the numbering is in english the same).


I'm using Audacity now version 2.4.2, but before in 2.0.xx behaviour was the same.
OS is Windows 10, last update 20H2 included.
Any hint to solve the problem would be helpful.
Thanks a lot in advance