So this track that I'm working on has what I can only describe as digital artifacts.
A good example of what they sound like is here in this awesome sir's post (see xtract.mp3):
https://forum.audacityteam.org/t/questions-about-sound-artifact-removal/33290/3
In spectrogram view they are quite easy to see.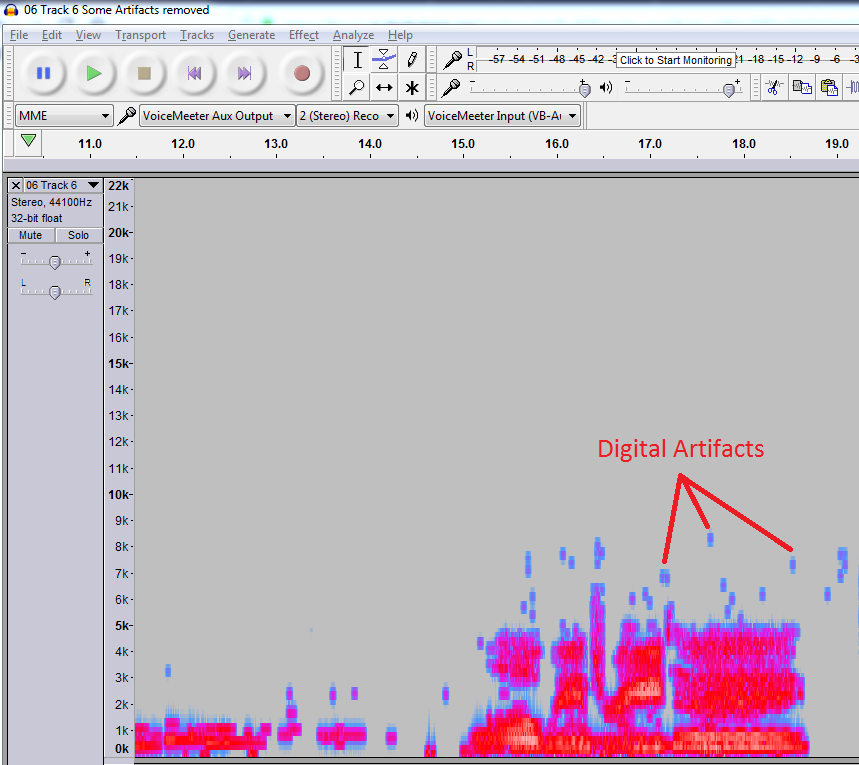 I could go through select the group and notch filter each one individually, but there is probably close to 1000 on the entire track. To make maters worse some of the good audio dips into the same frequencies as the digital artifacts. It also appears that the notch filter introduces it's own blip of noise each time I run it.
Anywho, if there is an easier way to go about cutting those out that will be extremely helpful.
Thanks