The "Normalize" effect provides an option for "DC Offset" correction, but does this do what we expect?
DC Offset occurs when the recorded signal is incorrectly biased so that it is not centred on the 0.0 centre line. This may be caused by faulty hardware allowing a DC voltage to leak into the signal or other factors and DC Offset correction is designed to repair this.
It appears that inside Audacity the DC Offset correction does exactly as described on the interface: "centre on 0.0 vertically"
That is, it adjusts the waveform vertically so that the average sample value is zero.
It does not necessarily set silent parts to 0.0
In this image we see the waveform of a drum beat. Notice how the initial peak is the largest and is negative.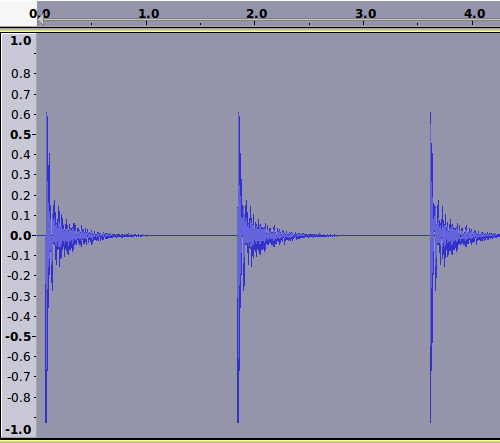 Zooming in we can see that the silence between drum beats is at 0.0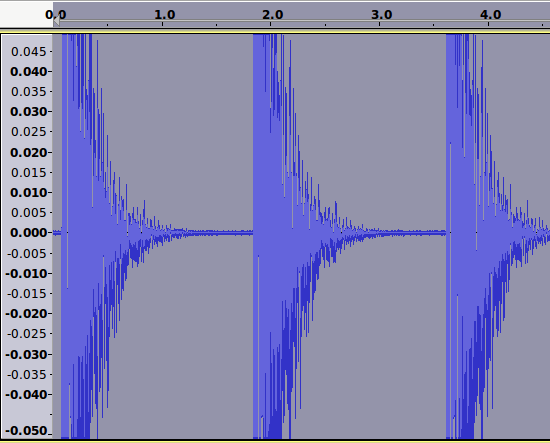 However the fact that the initial peak is consistently the highest amplitude and negative causes the average sample value to be negative, so if we apply DC Off-set correction then the silence becomes shifted upward to compensate (as can be seen in this image)