Hello,
I have been recording some of my vinyl and digital / serato mix through the serato application. My recording settings are set to the highest possible quality and I make sure as much as possible not to red line on my mixes… occasionally though, a track has a super punchy baseline or kick, which causes clipping in the WAV file.
I decided to try to use Audacity to fix my mix. Version 3.0.2. I run a PC / Windows 10.
What is interesting is that when I go to these parts of the mix that are clipping, the wav seems to be broken / corrupted (part of the audio that would be clipping at the top of the wav is appearing at the bottom of the wav… very strange… I have never seen this before, please view image 1).


If i use the Effect > Clip Fix…, no matter how much I play with the settings, it will only lower the amplitude so that the wav doesn't surpass the 1.0, but does not repair the wav (please view image 2)… so the end result is just a lower volume clipping sound.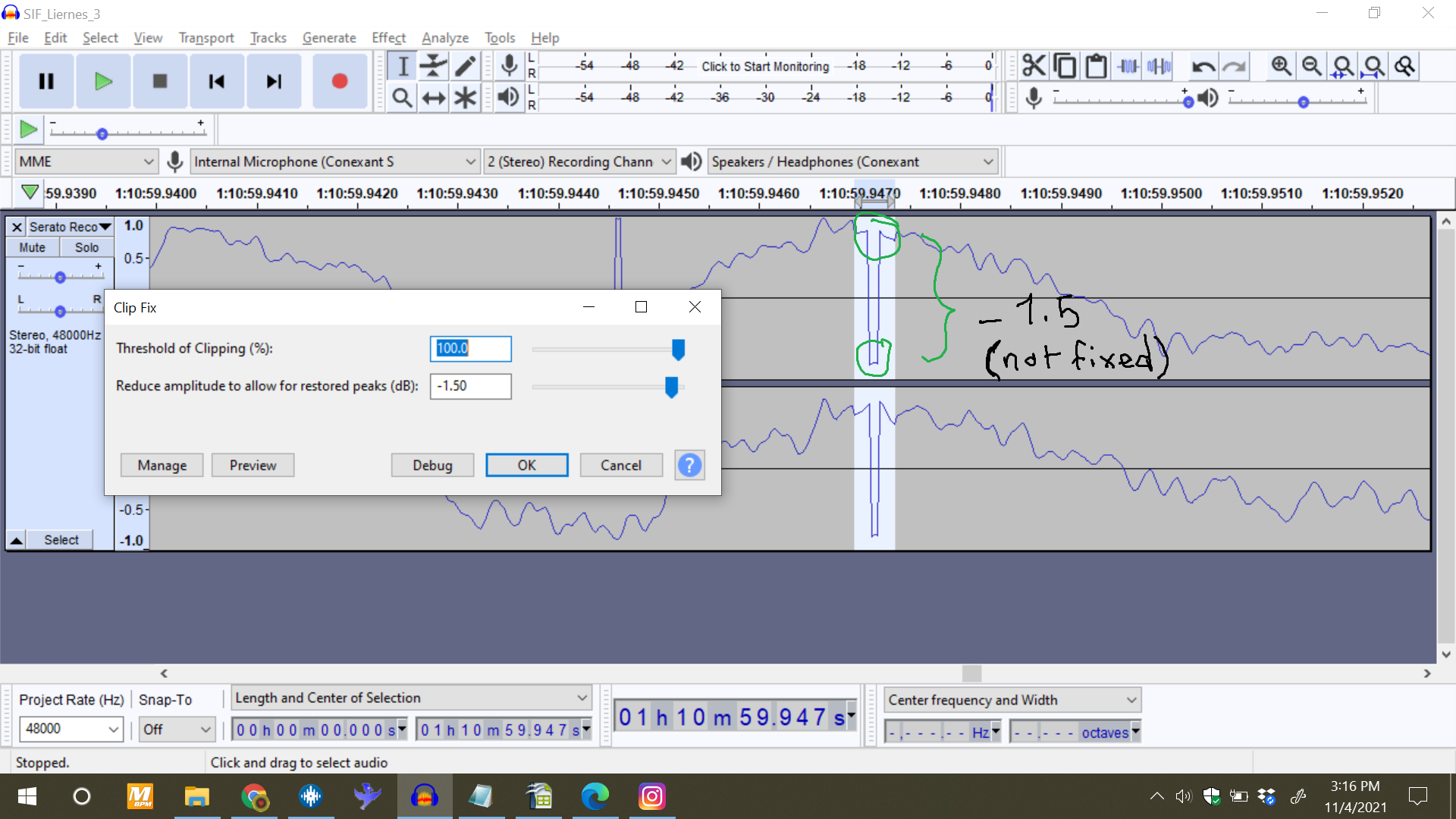 As of now, I have to use a two step process to repair one "clip" at a time (first, repair the audio which I sometimes have to do manually as the Repair function does something funky, and then use the fix clip tool if it is still clipping, which most of the time it is) but this is very tedious as it is a six hour mix and several tracks in the mix have this issue.
Any suggestions on how to fix this without doing each one manually?
Thank you!