Hi
I want to cut and paste a piece of audio into another track but there is a a click sound where the pasted portion meets the original.
I imported both tracks into Audacity, selected them both and clicked Normalize > Remove DC Offset.


Then i selected the region of audio to paste into another track and clicked Edit > Find Zero Crossings.


Then i used shortcut CTRL+X to cut selected region and pasted into new window.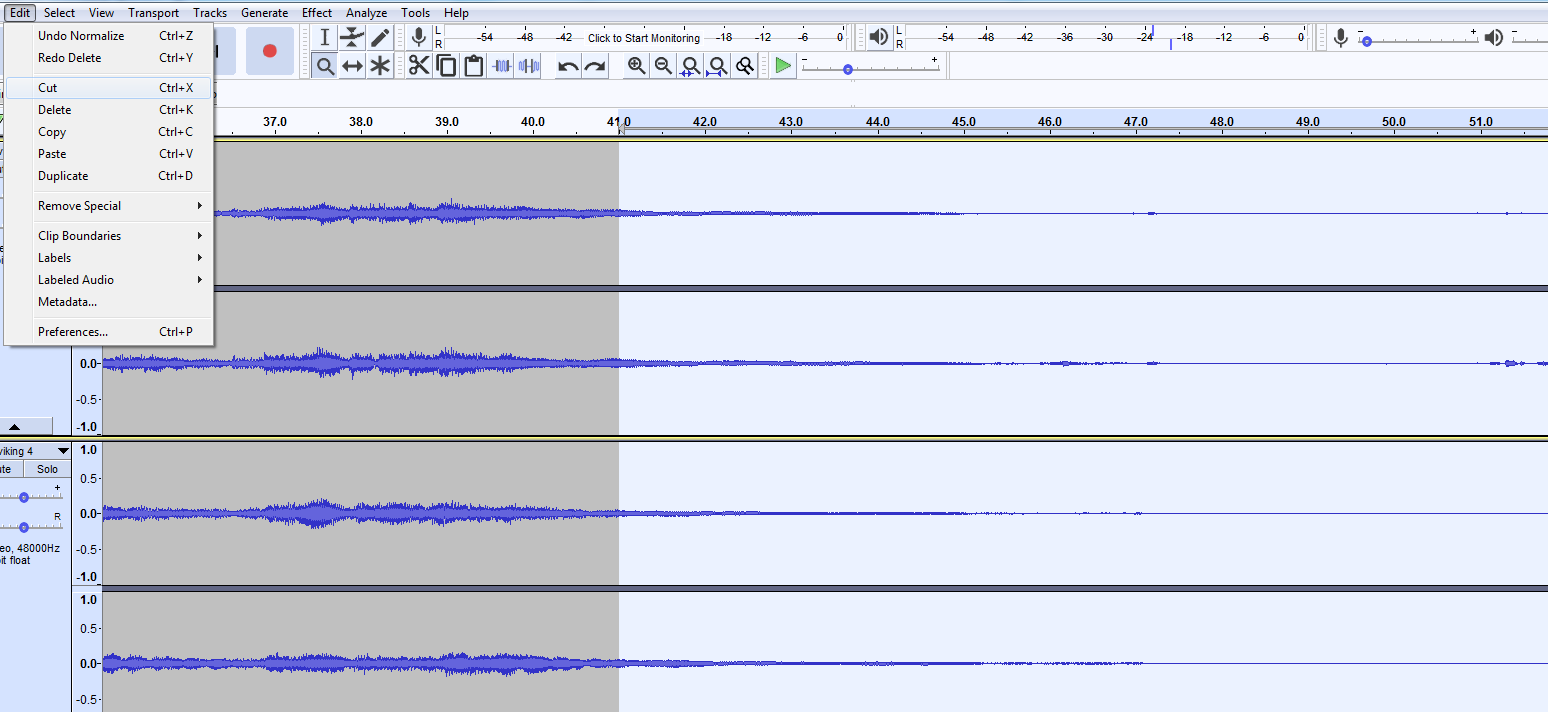 I removed unnecessary track, selected correct track and chose Edit > Find Zero Crossings.
I used CTRL+X, pasted into the first track and clicked vertical line to join both tracks.
I would be grateful if you could check out attached Audacity project and write me what i'm doing wrong.