Hi - I'm running Audacity 2.3.2 on Windows 10.
I have an audio file from an old BBC Micro computer cassette.
The data in the audio file is split into tracks and each track into a number of blocks with a carrier tone in between.
However, in some places the audio is dirty and I want to know how to fix it.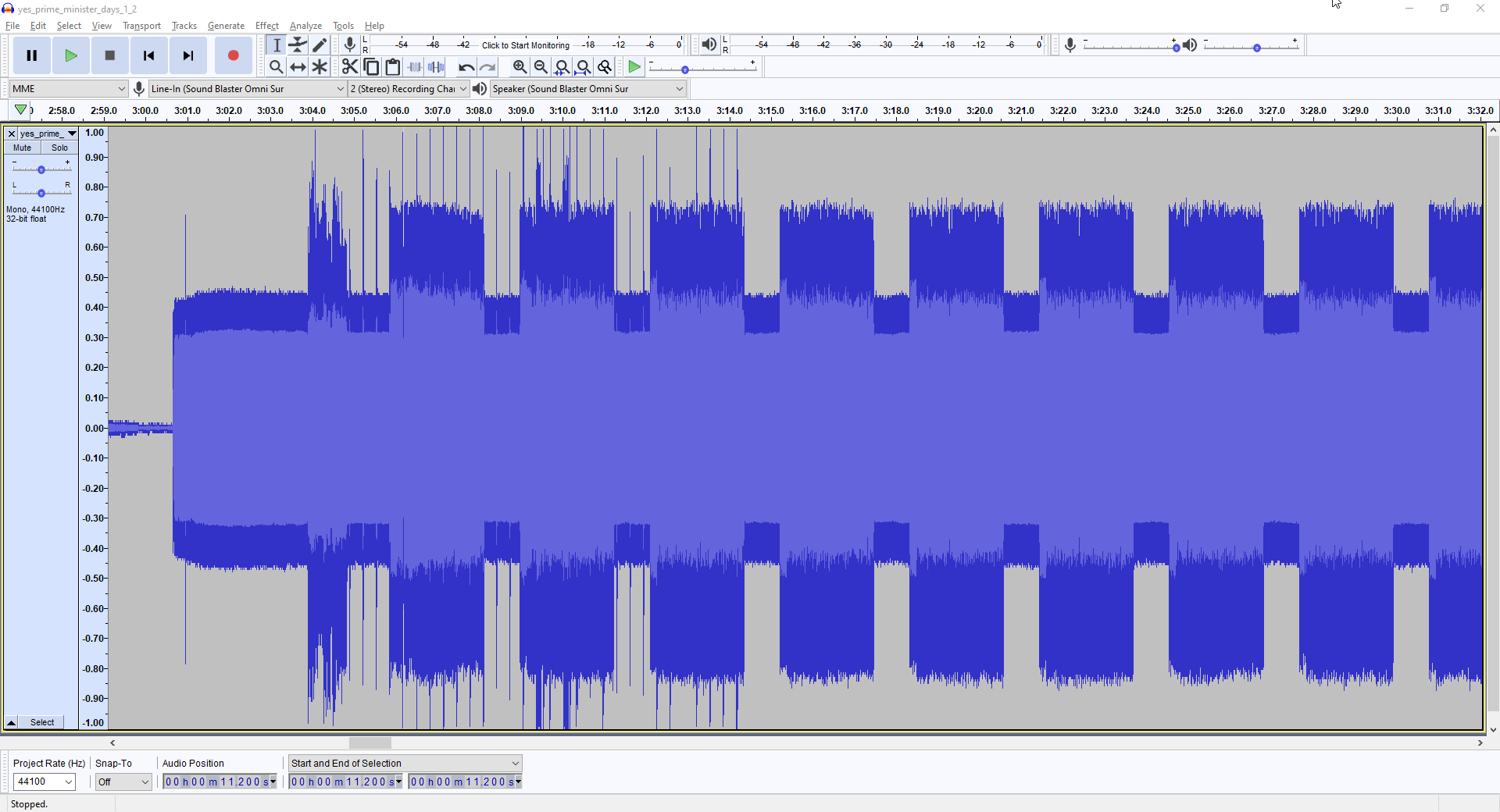 As you can see from the screenshot, the first 4 blocks in this section are very spikey - I assume the frequency modulation is OK in these sections and it's the spikiness that is causing the issues. So, is it possible to reshape the wave to retain the frequency modulation whilst removing the spiky nature of the amplitude?
These are the original files - they are unsigned mono 8-bt pcm WAV files (the software which converts these into tape images for emulators requires this format) - https://drive.google.com/file/d/1l-5C7HxmQ27UHjnPk2w03a9qOTh_qHfc/view?usp=sharing
Thank you for your help - it's really important that I find some fix for this because these cassettes are getting rarer and we're trying to preserve them.
Mark