OK, so I've installed Audacity 2.1.2 on Fedora 24 from the regular Fedora repos (audacity-2.1.2-4.fc24.x86_64), but I'm getting very strange errors:
when I'm trying to start audacity from command line, I get this error:
% audacity 
audacity: symbol lookup error: audacity: undefined symbol: _ZN4FLAC7Decoder4File4initERKNSt7__cxx1112basic_stringIcSt11char_traitsIcESaIcEEE

This occurs, even when starting with --help, or any other command line switch.
When I try to start Audacity from the Applications menu, it does open, but this is what I see: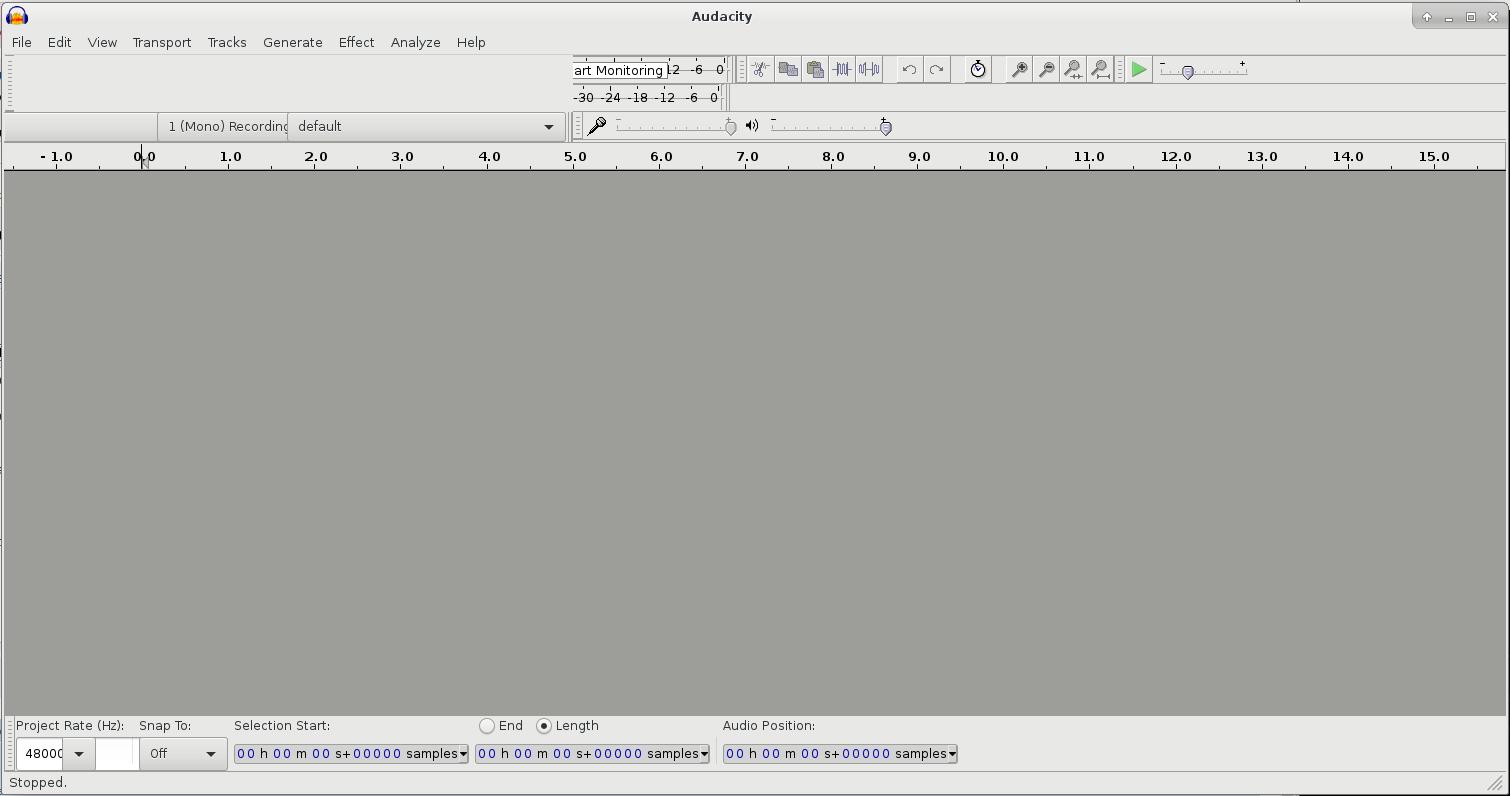 As you can see, the control buttons (stop, play, pause, etc.) are missing, instead there is like a blank space or something. I can't get rid of it no matter what I do.
I don't really know what happened here, or why these errors occur. Audacity seemed to have worked somewhat nice on Fedora 23, but on F24 things are a little wonky.
Any ideas?