Hi at all!
I'm new here and i need help, because i just can't figure this out.
OS: Windows 10, Version 1909
Audacity 2.4.2
USB Audio Interface: Mackie Onyx Blackjack
I have overdub activated:



and i selected the audio-interface as input and output:


I have tried all three of them. None Works


I don't know if this is relevant, but i use "Mackie USB Audio Driver Control Panel" because without it, the pitch is wrong.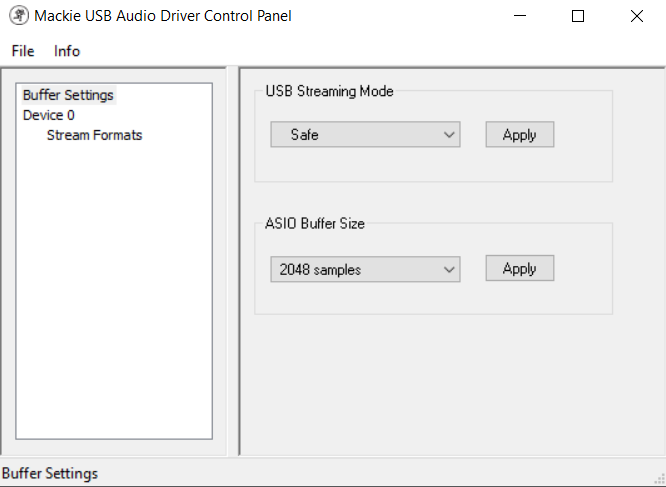 The Problem is:
When overdub is activated it wont record a second track. when i press record it just stops and does nothing.
Without overdub it works just fine.
Do you know what the problem is? Is it because of my audio-interface? or my soundcard? or what is ist?
I would be glad for some help!
Greetings!