Hi all, haven't used this forum for years. So good to see it is still going.
I have a fender mustang micro guitar sim amp.
I can hear my backing track when i record but i cant hear the guitar i am recording through the fender MM. I can see it is recording and i can hear it on playback.
I have input device selected as the fender and i have the output selected as through my USB codec like usual (berringer U control UCA 202). All works fine if i record through the UCA 202 and have that as my input and output.
Just cant hear what i am recording if i change the input to the fender even though it is recording.
i am using Audacity 2.4.1 and windows 10.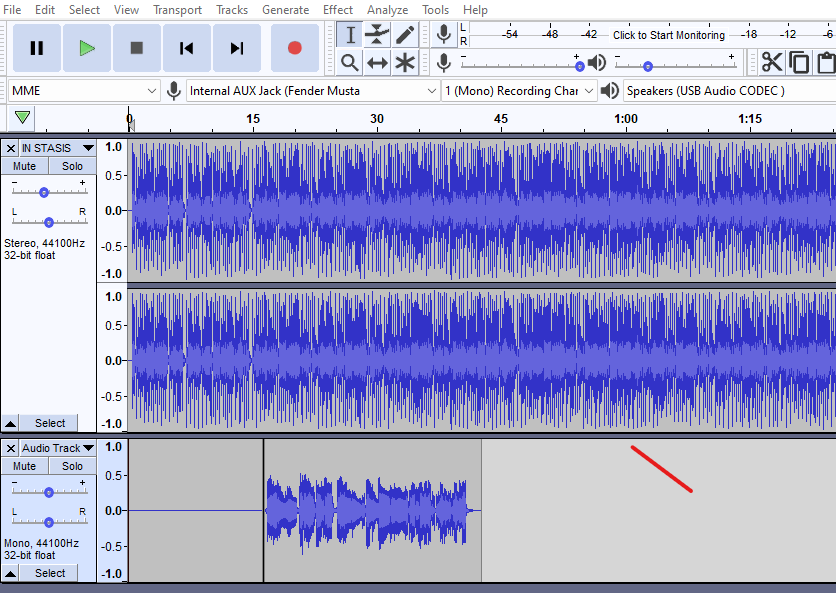 thanks for any help