Hi there,
I would be very grateful for any help.
I am on Linux (EndeavourOS), and I am trying to record the audio playing on my computer (Spotify) through Audacity.
But I can't do it, despite the options I choose regarding host, playback and recording (my distro uses Pipewire, moreover).
Below I am attaching a screenshot about my recording options. But none of them makes me record the audio, unfortunately: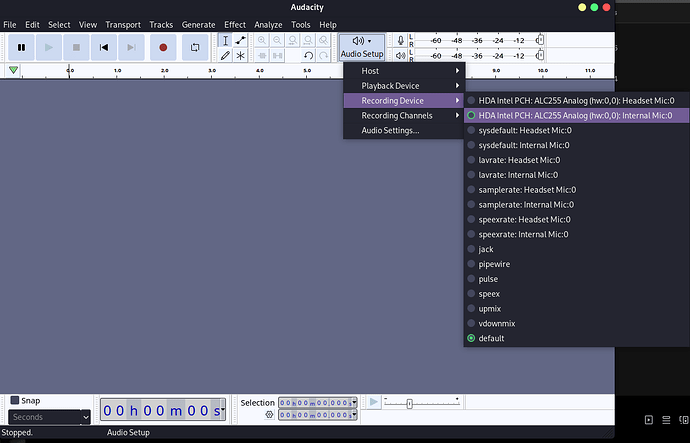 Obs: sometimes I can record the audio, but very, very low.
Thanks in advance for any help.