Found a good method of bass boosting songs. However, with some songs, the original song has more of the sub-bass frequencies, and the other bass frequencies are inaudible to my speaker (response of 65 hZ to 20 kHz), but not my headphones. An example of this is shown here. The time sample of the original and the final product are the same.


This is the EQ that I use, the reason I go so high is because using the same format of EQ at lower decibels benefits the treble more than bass, and it's already balanced by the time I'm done boosting the song. I also keep 40 to 75 hZ at the same level because I want it to sound good on both my headphones and speaker. Also notice how the filter length is 8191 instead of 4001.


This is the final product.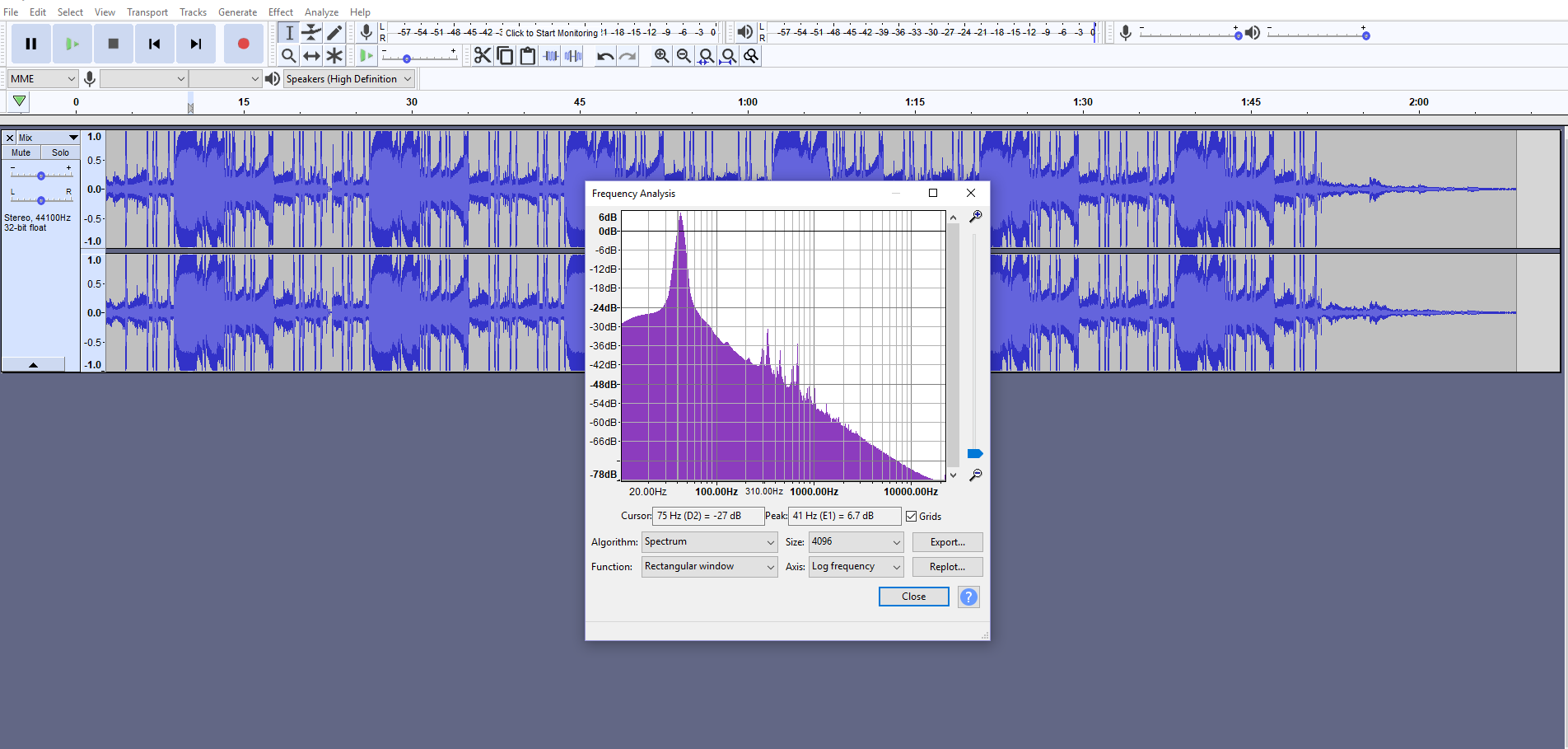 I tested bringing the (85 < x < 200 hZ) line up to -60 dB from -120 dB, and it lowered the 75 hZ to -29, whereas with -120 dB, 75 hZ is at -27 dB.
I do some high passing of 60 hZ at 6 dB per octave, repeated 6 times, then amplify it to 0 db, then do some limiting and loudness war compressing (threshold -1 dB, 5:1 ratio). I tested 60 hZ at 48 dB per octave repeated 6 times, then amplified to 0 db kills the 40 hZ, and boosts the 75 dB but still leaves the part of the song I want to make audible inaudible to my speakers and headphones.
I also understand frequencies can mess with others. Is there a chart for that? For example, boosting 240 hZ lowers the volume of 80 hZ (I don't know if that's actually true or not, just an example).
Thanks for reading