I want to know if there is a better way to rearrange audio clips than my current method.
By "rearrange" I mean define small clips, process them, introduce silences, make duplicates,… and then place them together to make a final file. To give a concrete example, the diagram below shows how I currently do this, showing just the first 2 clips (there would be many more following the same pattern).
Here, 1=the first clip, 2=the second clip, and 1*=the first clip slowed down, 2*=the second clip slowed, a=small gap of silence, b=large gap of silence.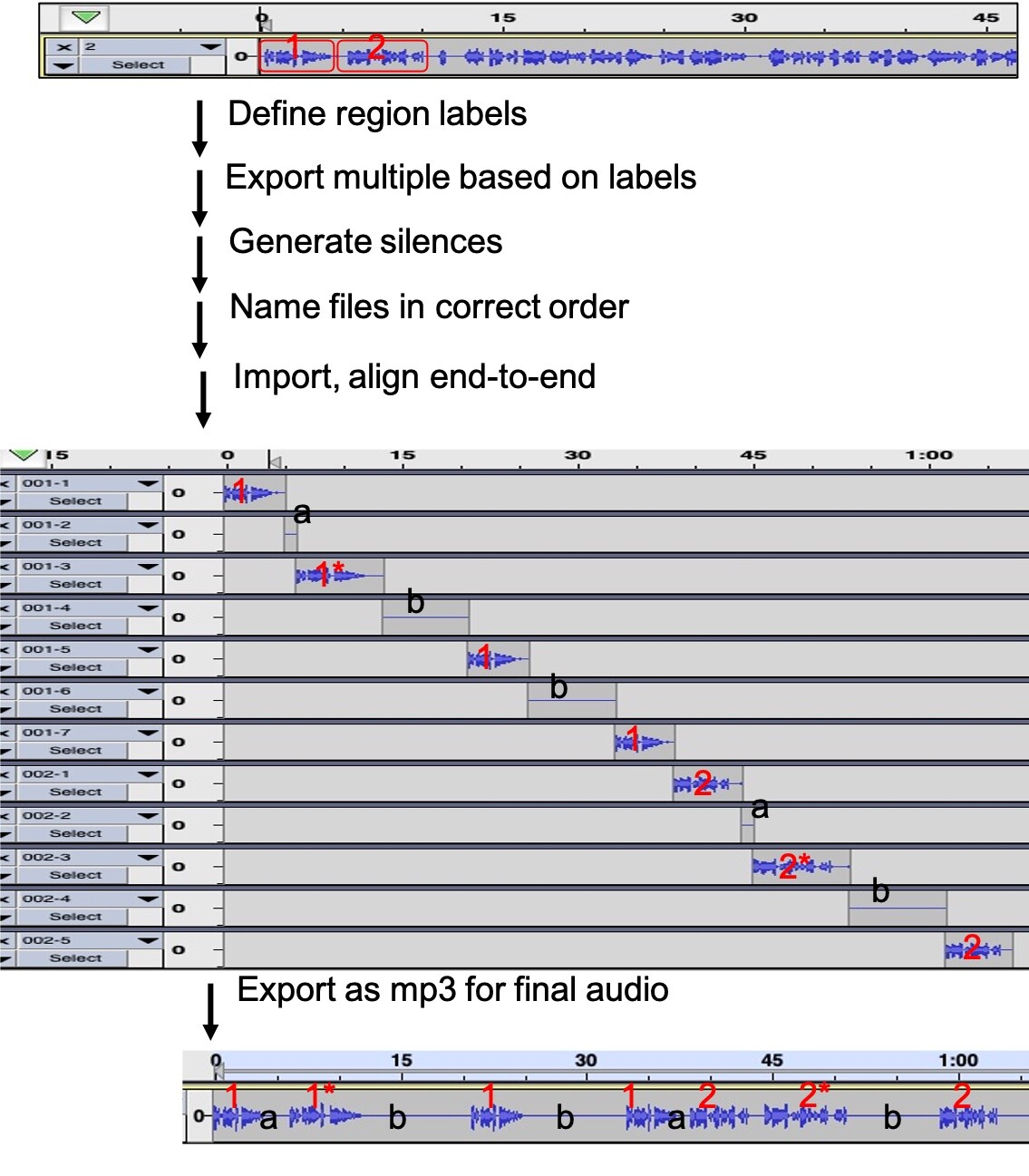 My current procedure is:
Define region labels for the small clips
Use Export>Multiple to produce .wav files for each small clip
Generate .wav files containing silence to separate the small clips
Name all the .wav files so they they will order correctly when re-imported into Audacity
Import all .wav files into Audacity, select all and use Tracks>Align End-to-End
Export as mp3 to produce the final audio
I'd appreciate knowing if there's a better way to do this.
-Tony