This question was prompted by File > Open versus File > Import > Audio
Please see this post (from May 29, 2020) in the topic "audacity command line access"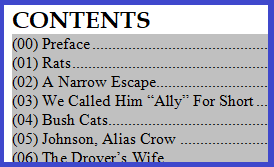 I am now in the "business" of bulk processing WAV files, taking in seventeen chapters of a book, each chapter having a "Start of Chapter nn" file and an "End of Chapter nn" file; say fifty one WAV files in all.
I have a computer!
With a DOS command prompt.
Are there any more user command line parameters available besides the "audacity file1.aiff file2.wav file3.ogg" example, which includes -help, -version, -test, and -blocksize?
The example with the chain of files will do me for now, but I thought to explore the options while I am at it, and could "test" any newer options.
Thanks
Chris