Hey guys! FIrst post on this forum because I could not find my answer after a lot of searching. I am using Mac Seirra 10.12.6. I am also using the latest version of Audacity 2.2.
I am recording a podcast with another host using 2 separate mics routed into mixing board that is hooked up via USB to my laptop.FYI- I don't have any other programs open while recording. While recording, it seems like everything is going perfect! Until… I hit the stop button at the end of the podcast and I get the rainbow wheel of death for like 5 minutes. And then I get this pop up that says "some of the audio wasn't recorded" and I am left with this… (see attached image).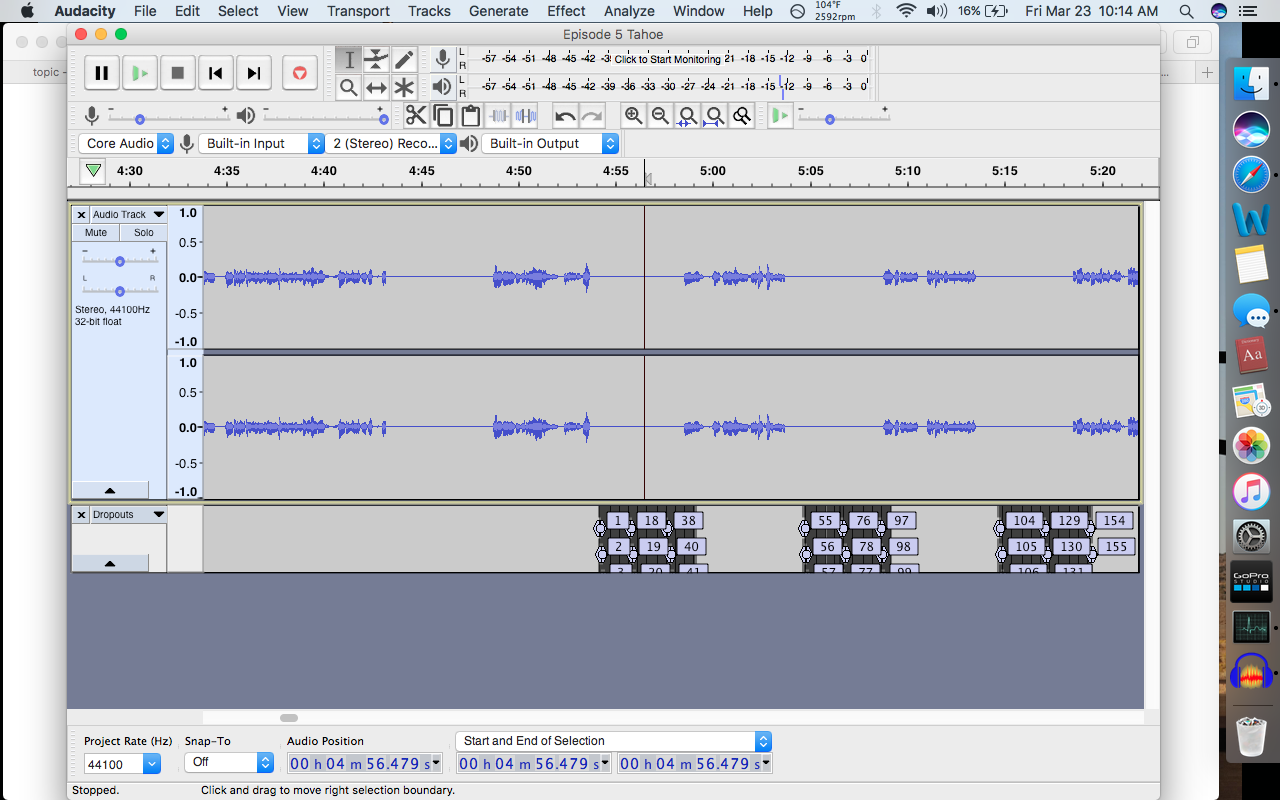 Please help!! Thank yall so much for your time.