OK. Here we go. I scrambled my tools and references and lost my continuity. I just hate it when that happens.
Attached is a picture of the automated test and a copy of the v1.3 analysis tool acx-check.ny. It's a Nyquist type program.
Copy that filter into the Audacity Plugins folder. Restart Audacity.
Open the show and select the whole thing by clicking just above MUTE. Analyze > ACX Check.
That will only tell you the technical standards, not theatrical. You can produce a show with terrible sounding audio and still pass ACX Check. If you fail submission enough times, I suspect they start testing for both.
Koz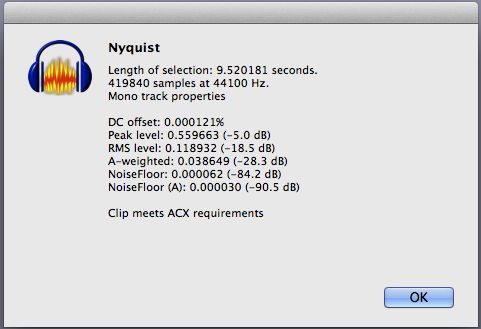 acx-check.ny (5.6 KB)