Hello, I have a problem.
I tried to record some sounds but it's not recording.
I made some testing and tried every host: MME, WASAPI and DirectSound.
I looed into the wiki and set the bitrate to the same my headphone is using.
I gone into the audiodriver settings and set from virtual surround to "normal" stereo.
I have the SoundBlaster Audigy FX soundcard so I looked and found this thread.
I checked my version: I have Audacity 2.3.2. I downloaded the newest sounddrivers from the link in the post. Still only recording my mic.
I have Windows 10 Pro x64.
Here is an image from my audacity so you can see my configuration.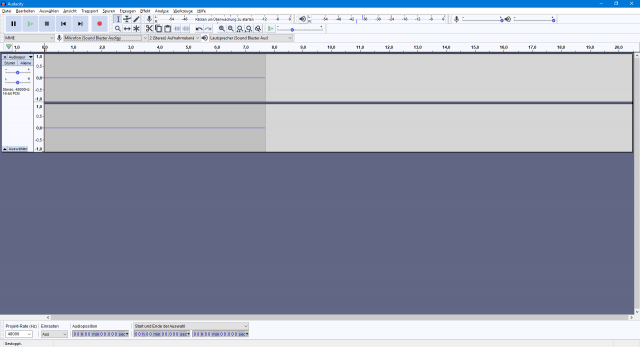 Thank you for any help,
Nils.