OS: Windows 10
Audacity version: 3.2.3 (Though issue has occurred for a while, long before updating to most current version)
(Note: Tried finding other people with this problem, but either nobody has it or more likely I failed to find it.)
Any time I try to use macro wizard on multiple files, the app crashes. It will complete one, sometimes two or even three, but then it will crash. When it does crash, it always crashes at "deleting undo/redo history"


I then get the following error message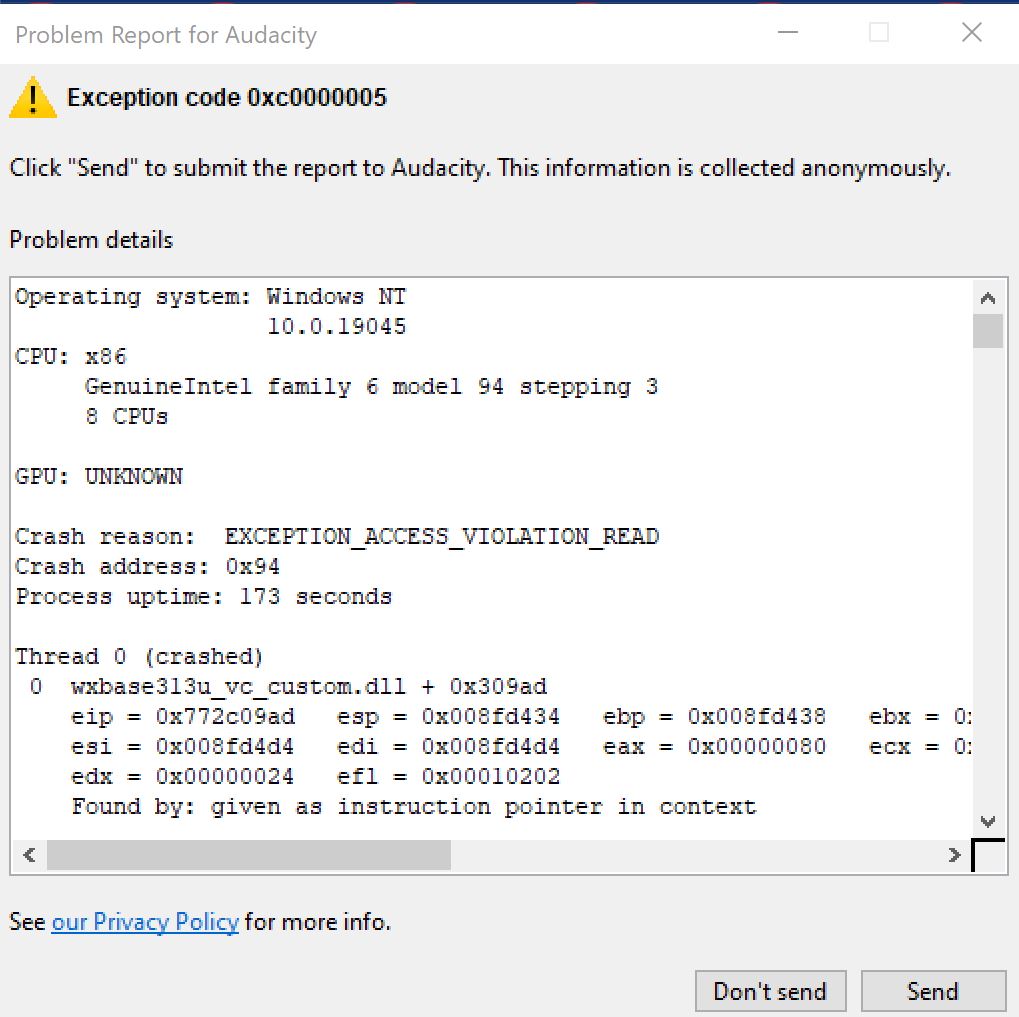 I've tried sending the report, but half the time the app fails to do so.
When I restart Audacity after a crash, it allows me to choose to discard/keep/etc the previous project.
I discard it and go on to start the process again. (After checking which files were successfully run through the macro before the crash)
I did try to see if resetting the configuration would help. It seemed to at first, but then the app crashed again on the third file.
(Note: I tried posting the text from the text box of the error message for sending, but it is LOOOONNNG and the system wouldn't let me post a message that long.)