old thread, now locked:
https://forum.audacityteam.org/t/hdmi-output-solved/48322/1
I'm starting over, seeing that 3 years on I still can't get
this done (Asus-g73-Tumbleweed-Plasma)
Using an Asus g73 I set up the PAVU and the Audacity-2.4.2
as shown in the snapshot. This lets me play (out to the
Av-Amp) any audio file imported into Audacity. The TV gets
its signal from the amp. The piece plays with no issues
and I think this tests the HDMI setup. I can also run
video files out with VLC, no problems with sound or image.
THE problem is, still, that I can't get the monitored recording
out the same way. Almost everything has changed since
2019 so that old thread is not very useful.
In the attached image please note the input option being
"pulse" as well as the fact that ONLY other option would
be "pipewire". Can this be normal? It doesn't matter mater
which one I select there is NO recording at all and of
course not into HDMI either.
This was made on Suse Tumbleweed, the dropdowns
don't work at all which is why I set up in preferences.
Results are a bit different if using jack but I still can't
get the recording track out into HDMI.
Has anyone actually got this to work on an asus-g73?
What can I do to get to the bottom of it? Is the recorded
track a digital one? Can it be transported via HDMI
if it is?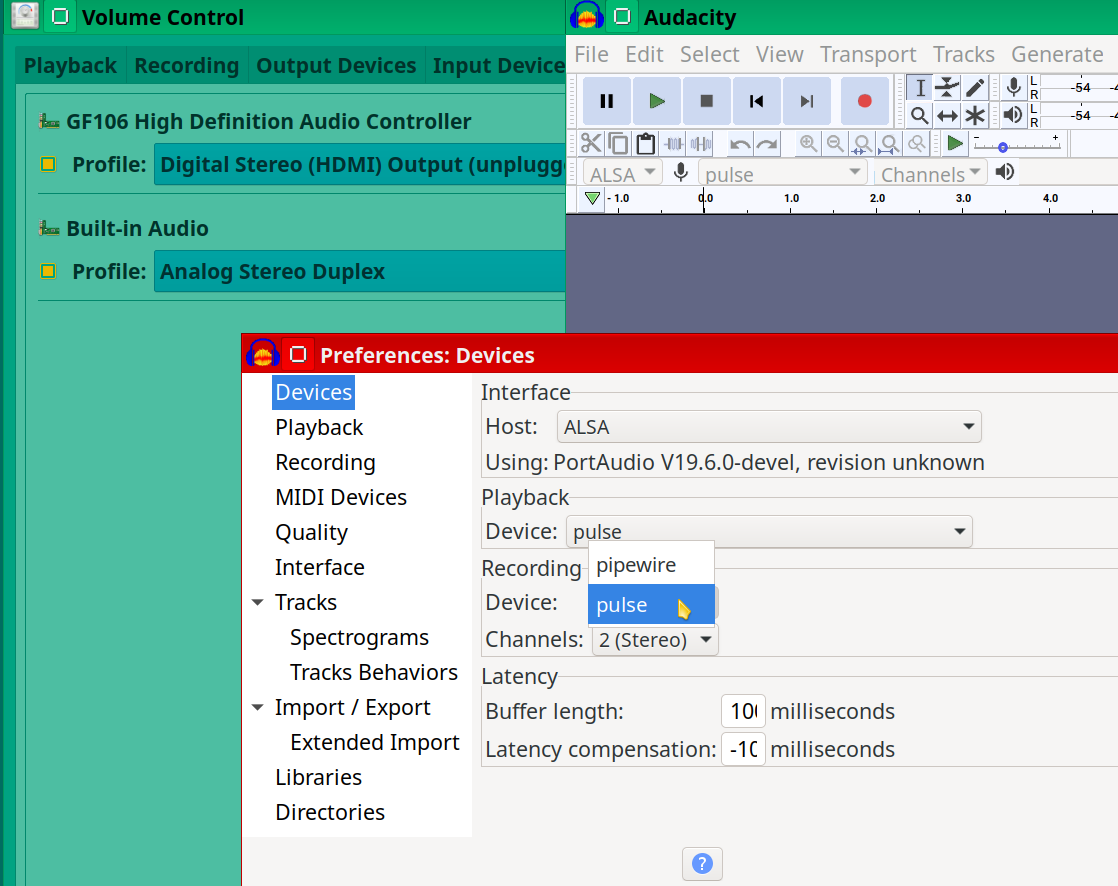 Since Suse TW and Leap often give inconsistent results
forcing me to use one or the other, I'd like to prove the
setup on both Leap and TW.
thanks