Hi people.
1.a) I'm in need of help. I want to "normalize" the loudness of all my djing tracks to the same level and for that am using Replay Gain. Works like a charm, but adds silence behind those "boarders" when applying it to all tracks. How do I remove all of them at once? I got hundrets of songs… (see screenshot)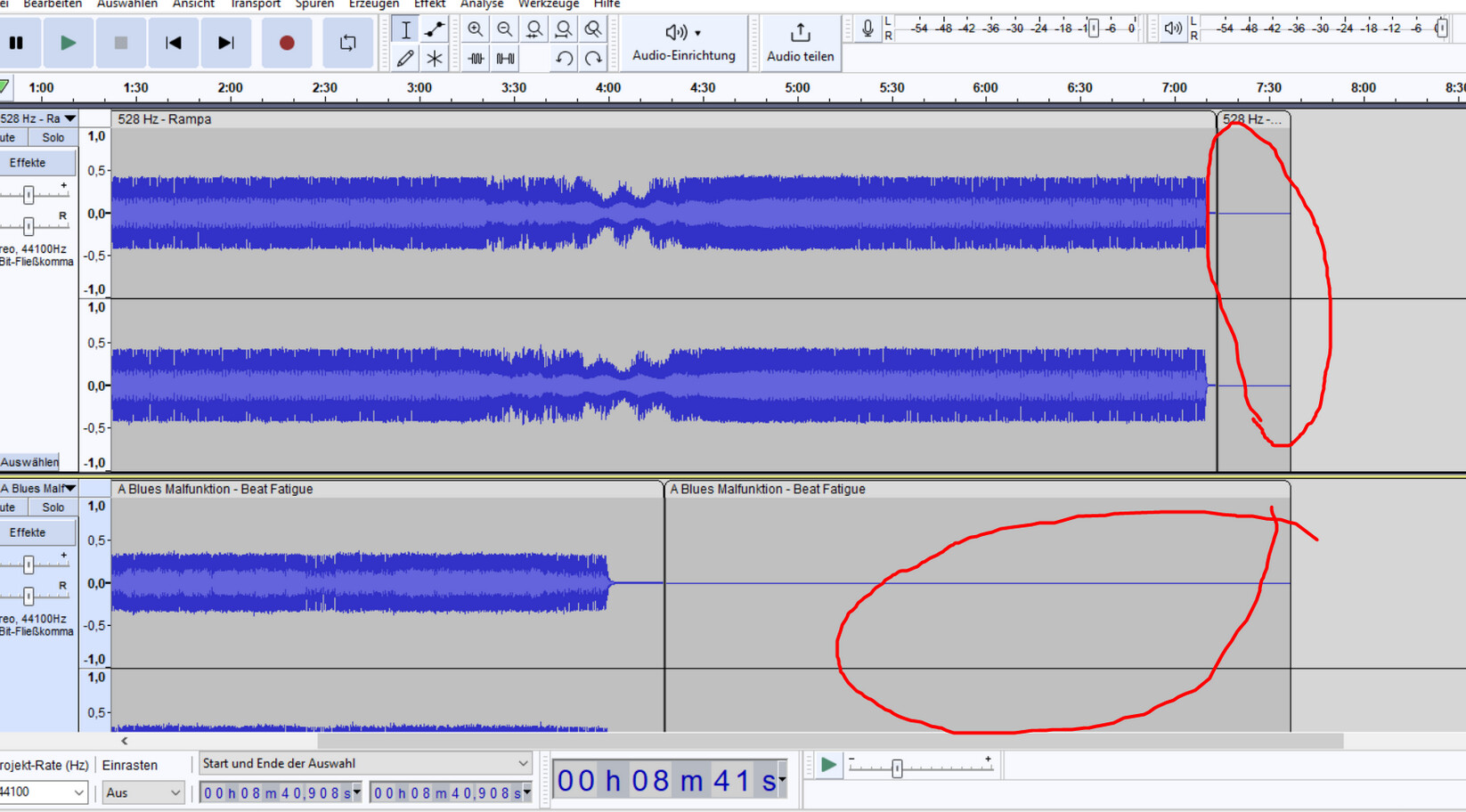 b) Also I noticed that when exporting all audacity adds the same artist to the meta tags of all tracks…

When creating a dj mix (using wav files) for my dance courses I want to make sure that it sounds nice without having to listen to the whole piece before the actual dance. Plus I cant turn the loudspeakers to 100 db like for the actual performance… I noticed that some parts became too loud and some too crip. How do I add some kind of super subtle (3band?) compression without loosing quality or depth?
Thank you for helping me!
Mit herzlichen Grüßen,
Daveed Bachschmeed