Hi, community,
I'm looking for a way to replicate engine cutoff effect,
so I have the engine sound and I want to either by envelope tool (as I do manually due to giving the best result) or
by the fadeout tool, make the engine sound appear and fade out by a Macro.
"The way I do it Manually"
As replicating the Envelope method in Macro should be much more complex I decided to try the Fadeout method in Macro;
so I made this Macro but the result is not as I wanted.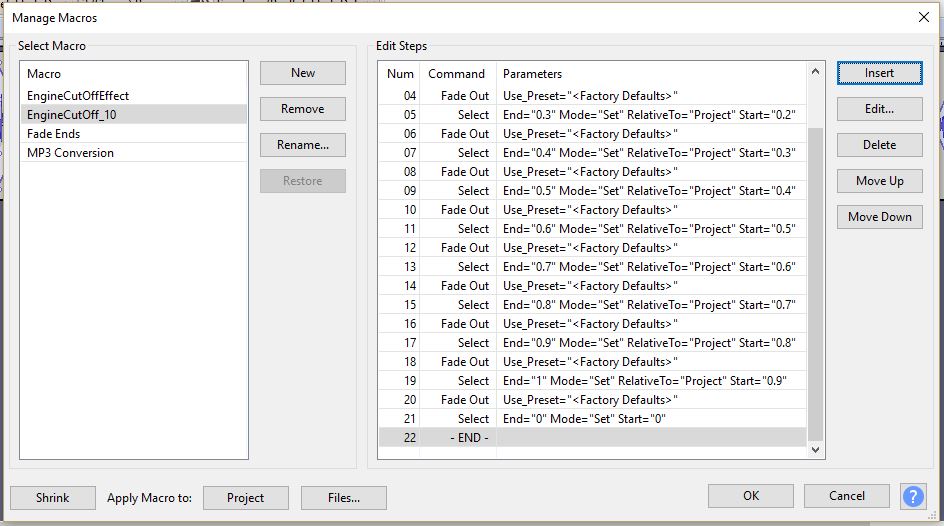 I would be very thankful for any kind of help!