Hello everyone,
I'm having an issue with filtering using the highpass8 function in Nyquist plugins that's causing a delay of approx. 70ms (HPF at 80Hz) on the lowest frequencies, which decreases as the frequencies get higher. Although this is not always an issue, in some cases it's necessary to keep the frequencies aligned as they were before filtering.
Here's a screenshot that shows the delay measurement. Please note that the spectrogram is in logarithmic scale: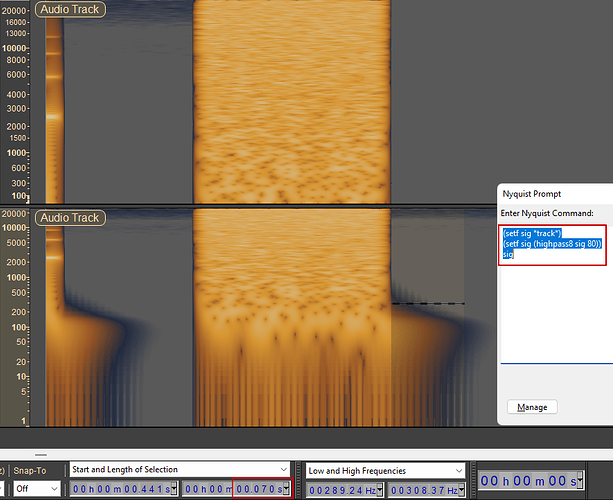 Can anyone help me figure out how to compensate for this frequency-dependent delay? I'd appreciate any advice you may have.
Thank you!