Hi,
When loading an audio file in Audacity, you can see the audio position of the cursor on the bottom.
For example: 00h04min24.653sec
When clicking on this field, you can change the format to seconds, frames, samples etc.
I would like to be able to copy the value of this field (no matter what format it is) to the clipboard.
Of course I've already tried right-clicking on the field or just Ctrl+C - nothing worked.
Can you please add the possibility that users can copy those values?
Would be very useful for audio position, and optionally for start and end of selection.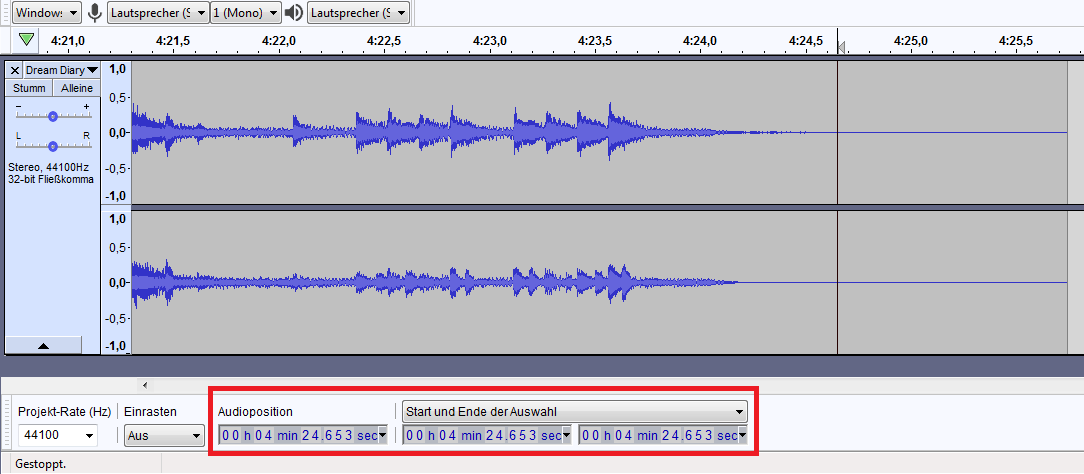 Regards