A side note. Even if you do use that program, you're not going to get a sharp shelf filter. You're actually going to get a much more gentle curve such as the green line, even with the filter Length turned all the way up.




At 90Hz, it's 36dB down. It's not gone. If you're making critical decisions based on this filter, you should know that.


If the filter Length is not turned up, the green curve is much more gentle. Not only is the attenuation much more graceful (90Hz is only 24dB down), but it's attenuating some of the work at 70Hz and 75Hz.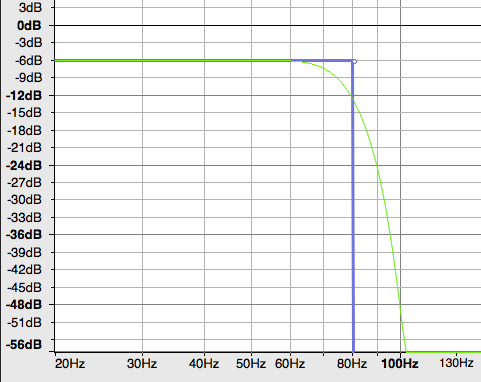 Does this affect your job?
Koz