I all,
Can any one shed some light on the following:
When editing in spectral view, if a selection is cut-out/attenuated, weird smearing in the low end.
To illustrate what I mean:
Create some white noise.
High pass filter it, say from 100Hz (not critical).
Now in spectral edit mode, select a portion of the noise and use either "spectral edit multitool" or "spectral edit parametric EQ" to attenuate it.
Weird smearing happens in the low end.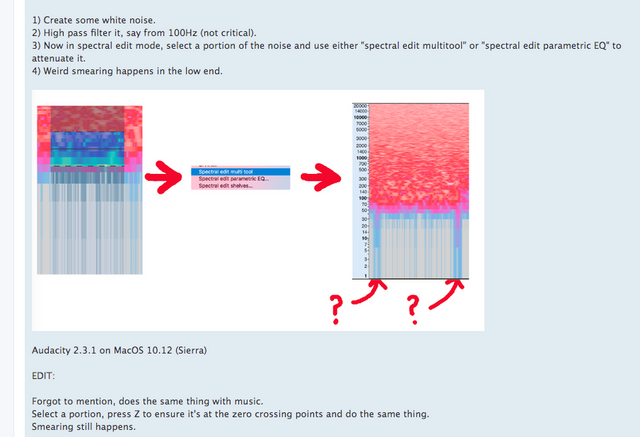 Audacity 2.3.1 on MacOS 10.12 (Sierra)
EDIT:
Forgot to mention, does the same thing with music.
Select a portion, press Z to ensure it's at the zero crossing points and do the same thing.
Smearing still happens.