I was responding to a post wondering about the correct order to Save Projects and Export Files. I didn't have Audacity 3.1.3 installed and now I do. I'm running MacOS 10.13.6.
I generated a one-second pink noise "show" and File > Save Project > Save Project > Desktop > "ProjectTest".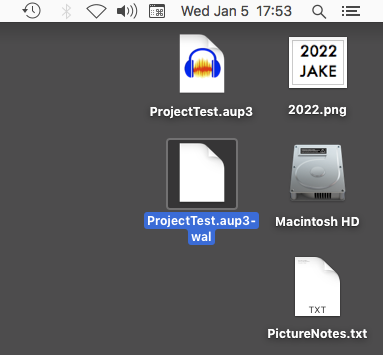 The WAL file goes away when I close Audacity, but the goal was to do additional work without closing Audacity.
???
Koz