Audacity: 2.4.2, 3.0.0
Intention: Mix two similar-themed game tracks in succession, then copy them to lengthen the track for at least 30mins.
Expected: Envelopes on each end for a seamless custom cross-fade between the two tracks.
Problem: Actual volume in some envelopes does not follow the degree of envelope I set it to.
If the selection during the time I saved the project is reserved (Trackname: option3, 06:02 to 06:08), it should show this.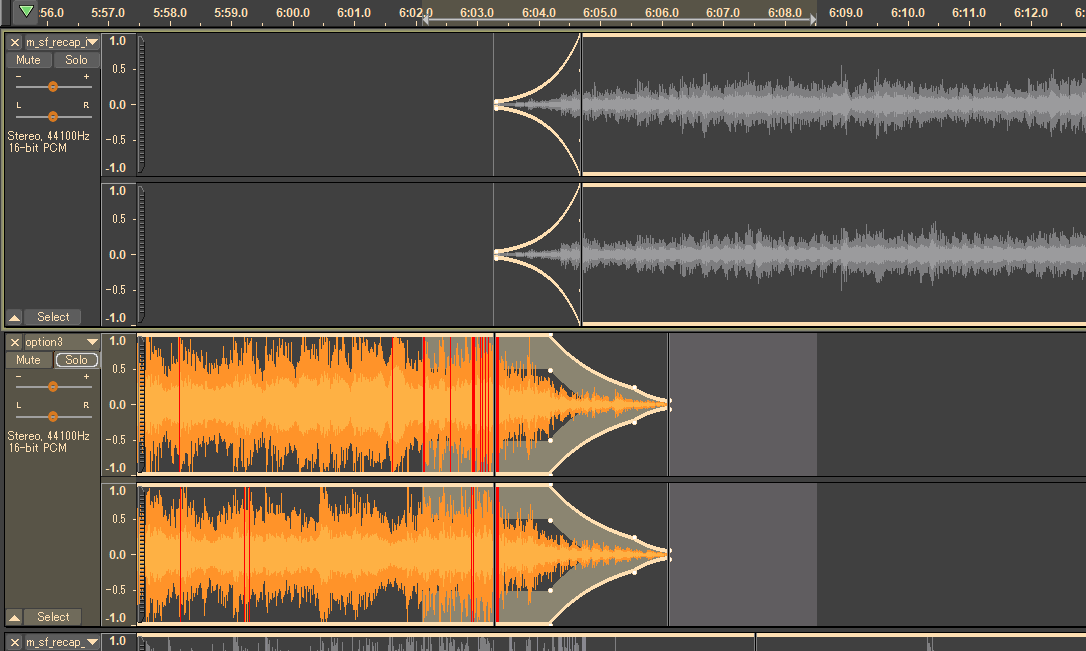 The volume should lower down as set in the envelope. However, around 06:05.100, it returns to its maybe-default unenveloped volume. Changing the envelope's degree, even on its lowest point, does not fix things; it only seems to move the time which it will, in the case of lowest envelope point, disrespect the envelope on around 06:05.700.
When I delete the rest of the succeeding copies of that track though, it seems to fix itself. Once I copy it back though, the problem returns.
Playing/Highlighting only up to the portion of the audio, the volume seems to follow the envelope. Highlighting beyond that, it loses its grip to control the volume properly again.
Problem footage: https://youtu.be/NVrhc5buDoE
Linked is the aup3 of the tracks I'm working on.