I am running Windows 10 64bit which is updated to current versions. I updated Audacity to 3.1.3 back in April 2022 and have found that many of my projects generated in the previous version fail to import into 3.1.3. Explanations are that my AUP files must be corrupt but that turns out not to be the case. I have tried double clicking on the AUP file from Explorer which starts opening Audacity but results in the error. I have also used the FILE/OPEN command and it also results in the import error. I have attached the screen captures of the actual failure notice


and Audacity 3.1.3 Log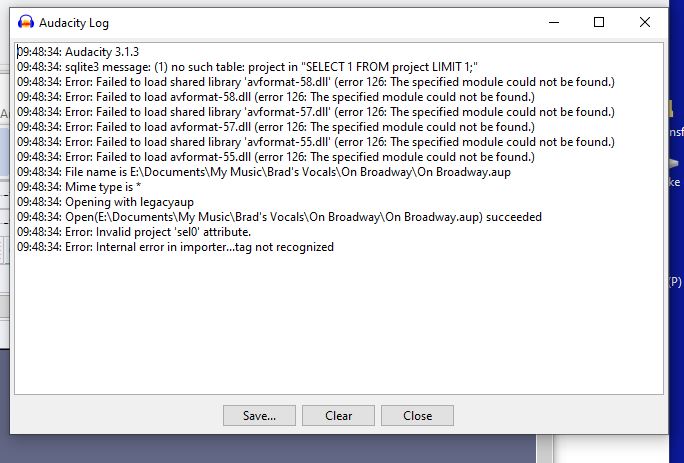 .
I have loaded an older version (2.4.2) on my pc using the "Portable Settings" method and the same AUP files that would not import into 3.1.3, do open successfully in the older version.
It was my understanding that 3.1.3 should import and update these older projects to the new version but it does not work in many cases. I have tried numerous projects and get similar results about 60 percent of the time. Some projects do open, while others do not.
To be more precise, I do not know what previous version I had before the upgrade to 3.1.3 but I loaded it approximately back in 2018. My oldest projects data back to only 2020.
Any and all suggestions are welcome. Thanks in advance.