Hi,
I use the same process to merge two sections in the same track with Audacity 3.1.1, but it doesn't work as previous releases did. Here is what I did:
(1) Select/highlight the gap between two sections in the same track
(2) "Generate" → "Silence" to fill the gap with silence
(3) Click the vertical lines (seams) on both sides of the newly filled silence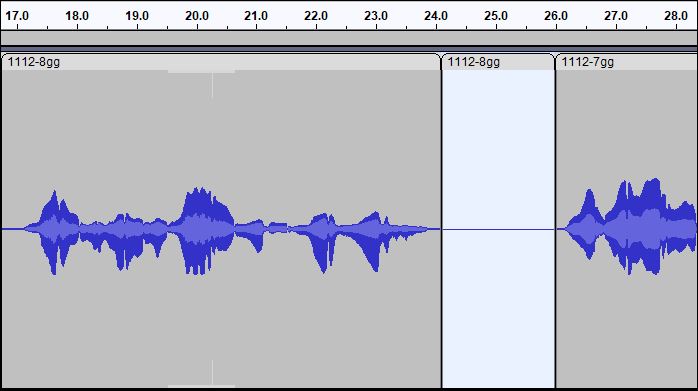 However 3.1.1 does not remove the vitical lines (seams) as previous version did.
Can someone please let me know how to properly fill the gap and merge both sections with 3.1.1?
Thanks & regards,
Lee