There's A Track missing in AUP and Audacity goes into "Importing AUP project files. See pic.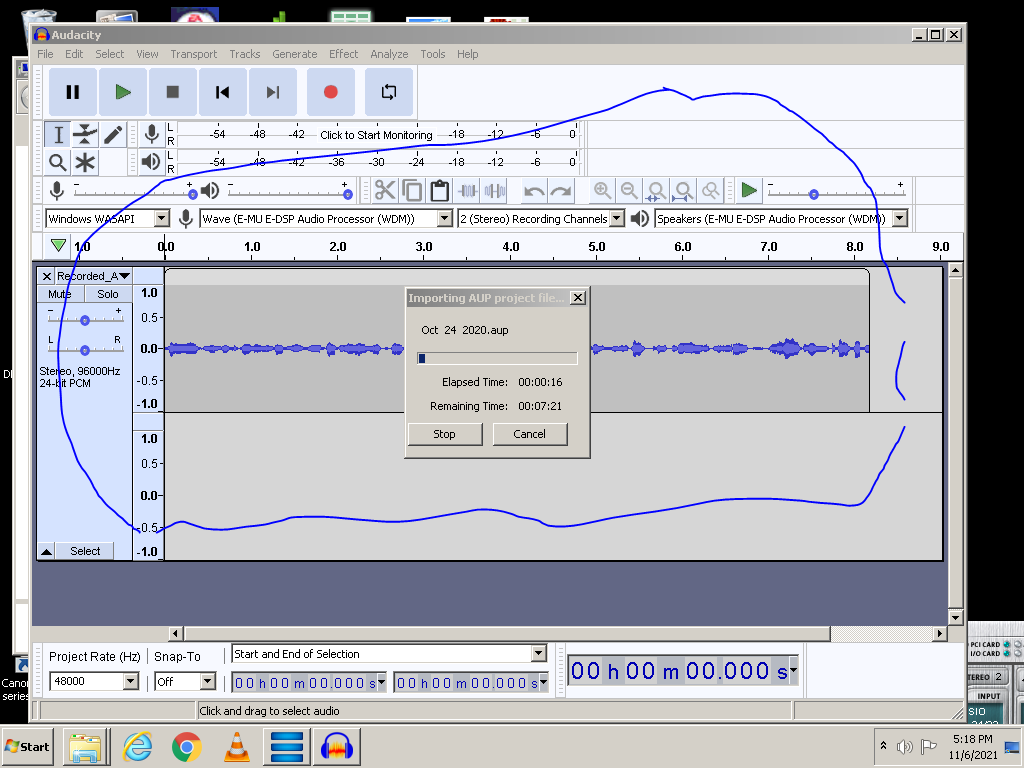 But the Importing files doesn't do any good. See Pic 2

A legacy project is one AUP file and one matching _DATA folder.
It was a common problem that the AUP project manager text file would be missing or damaged. It's sometimes possible to bring back a clean recording under those conditions, but almost never an edit.
Even Jademan gave up. It's the main reason Audacity doesn't save projects that way any more.
Koz