Win10/Audacity 3.1.3
I got sidelined last night in my study of "Clips" (Edit, Clip boundaries …). Fascinating(to me)
This morning, while recording, I saw what I thought last night were Clips labelled as Tracks.


(1) Above are what I thought would be Clips, labeled as "Audio Track #10" and so on.
Might I still call them "Clips"? Which is the preferred term?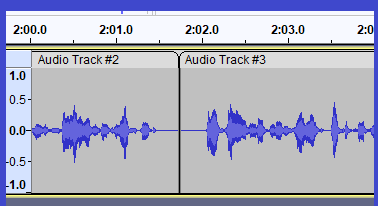 (2) Then I noticed that one of the clips seem to have disappeared, at least from the numeric sequence.
I suppose I did something while editing
(3) Then, from time to time, I was able to manipulate the mouse pointer near, or on, the vertical boundary line between two tracks/clips, and the boundary disappeared, just as if I had recorded without a break caused by "X" and a subsequent "R"
This is curiousity only, but I would like to stay on track regarding terminology, because I suspect that terminology will become increasingly critical as I go on reading the manual/wiki material.
Thanks
Chris