I don't know how I get into this mode but once in this mode if I click everything sort of shrinks, or it sort of shows a decreasing or increasing section.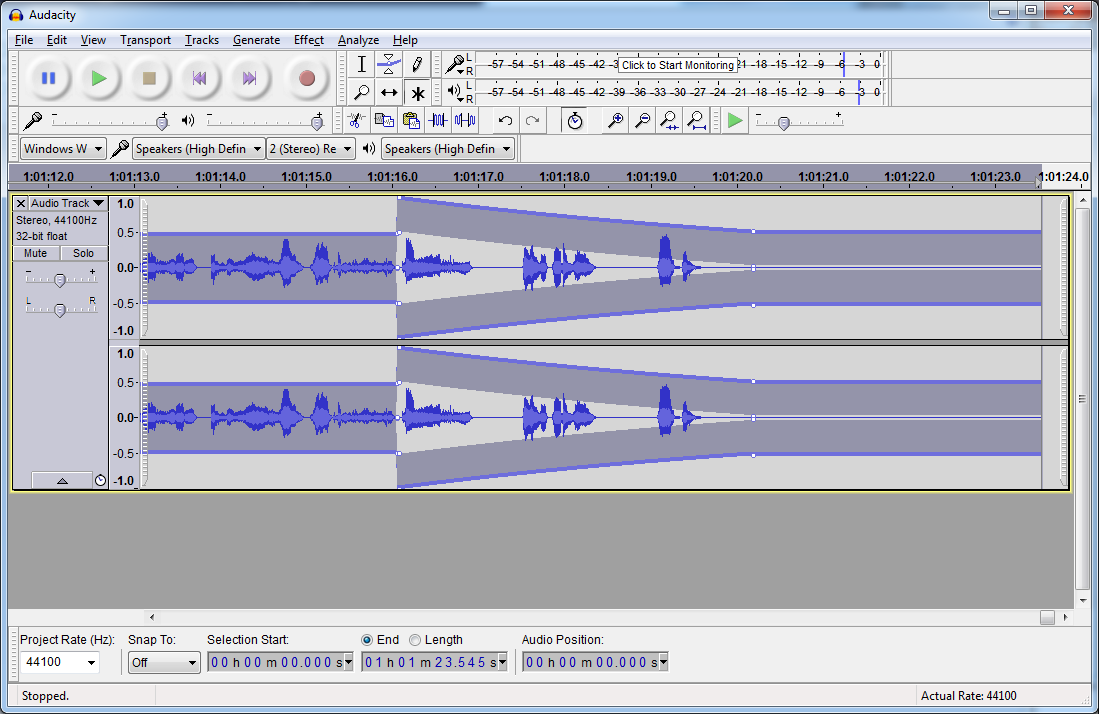 The image shows the "problem" I'm having. I've gotten into this "strange" mode, doing something but I don't know what it's doing.
How did I get into this mode? (What is it doing?)

More importantly, how do I get out of it?
Any help would be greatly appreciated.
I really only need the basics, increase/decrease volume, save recall files, cut/copy/paste sections.
Whatever this mode is I don't need it and if there's a way to turn it off so I can never get into it again that would be fine with me.
Thanks,