I just downloaded your fantastic software today and using it I discovered I have a problem with my Ubuntu machine.
(My XP machine works fine.)
There seems to be some sort of "DC" bias which is volume dependent.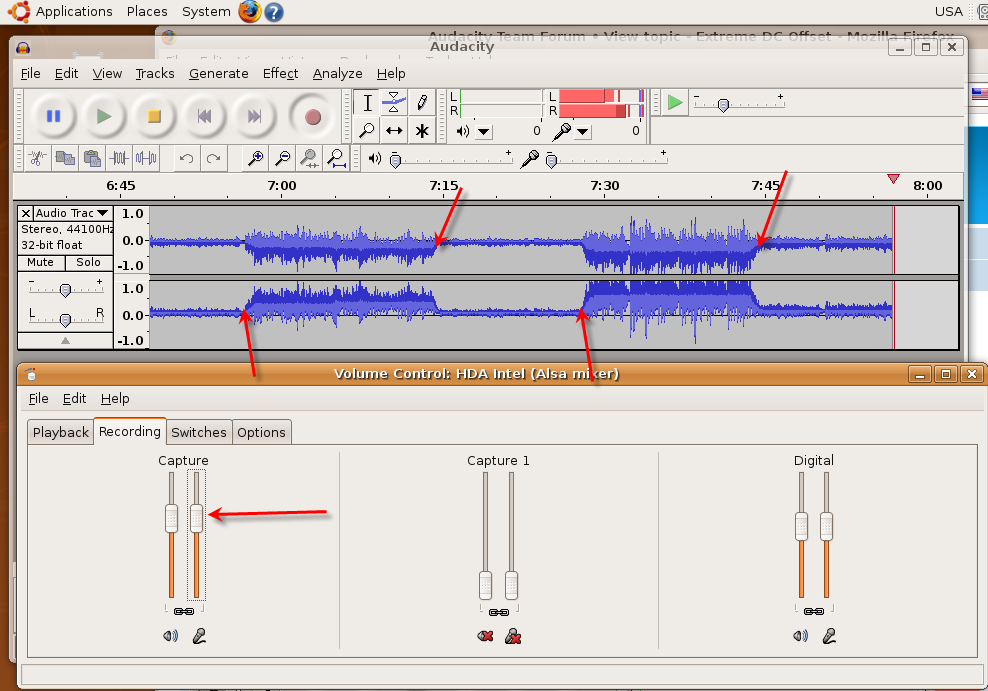 The up arrows show where I increased the volume and the down arrows where I decreased it.
Either I have a hardware problem, a driver problem, or (I'm hoping) that something isn't set correctly.
Can anyone give me a suggestion on what to try?
I've tried all the combinations of muting/unmuting things which I can think of.
The machine is an MSI laptop, running Ubuntu 8.04.
Thanks,
Ilan