Hello,
I have scoured the internet but I have yet to find a solution. It is driving me crazy. I am using Audacity 2.2.1 on Windows 10.
I create a rhythm track and pan it 100% left. When I play the track in Audacity as a project I see nothing in the right channel up to -120 dB.
I export this track as a WAV. When I open this WAV file in audacity, I see signal on the right side at -72 dB.
Why is this happening and how do I stop it?
Screen Print of Audacity Project During Playback: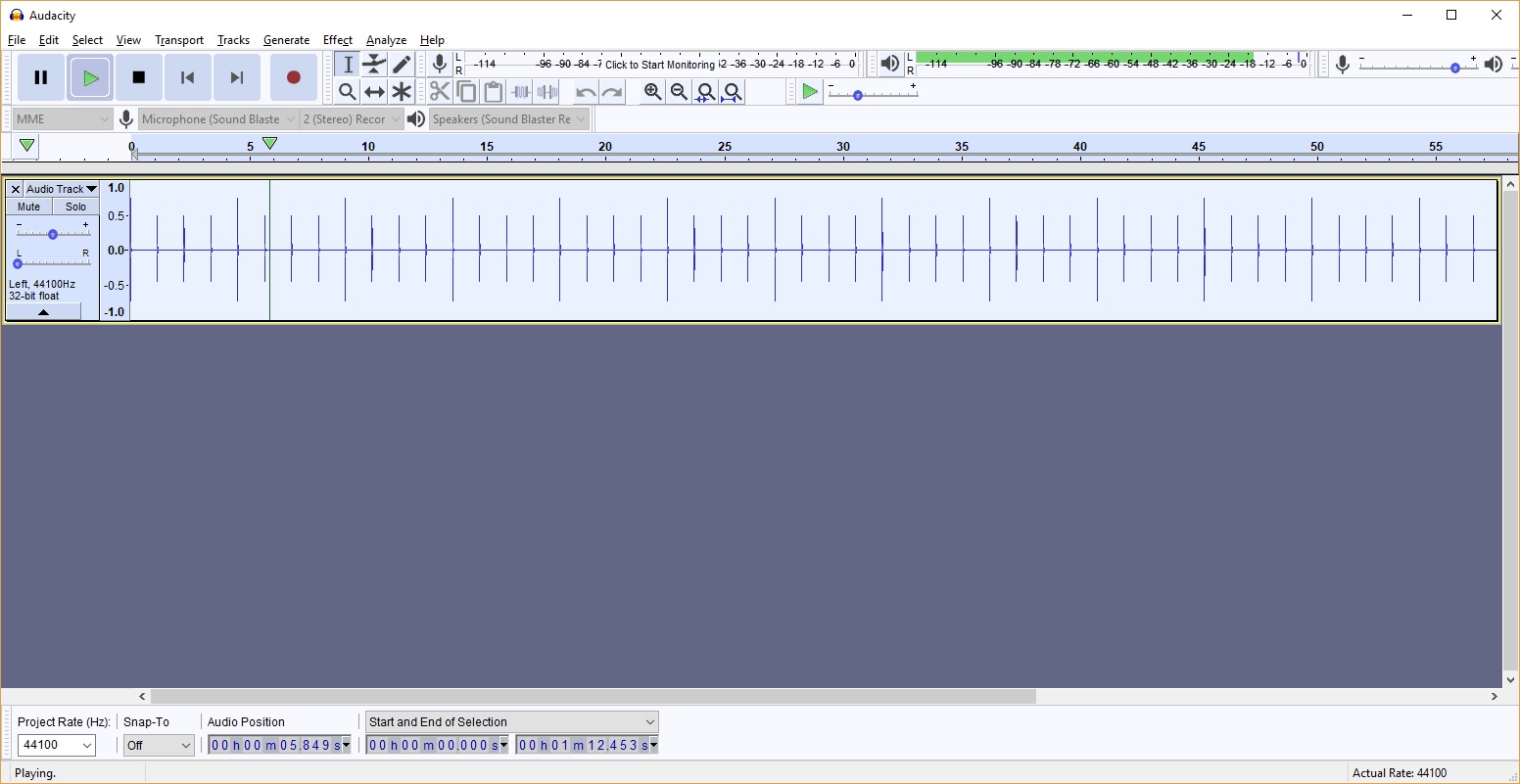 Screen Print of Audacity WAV Import During Playback: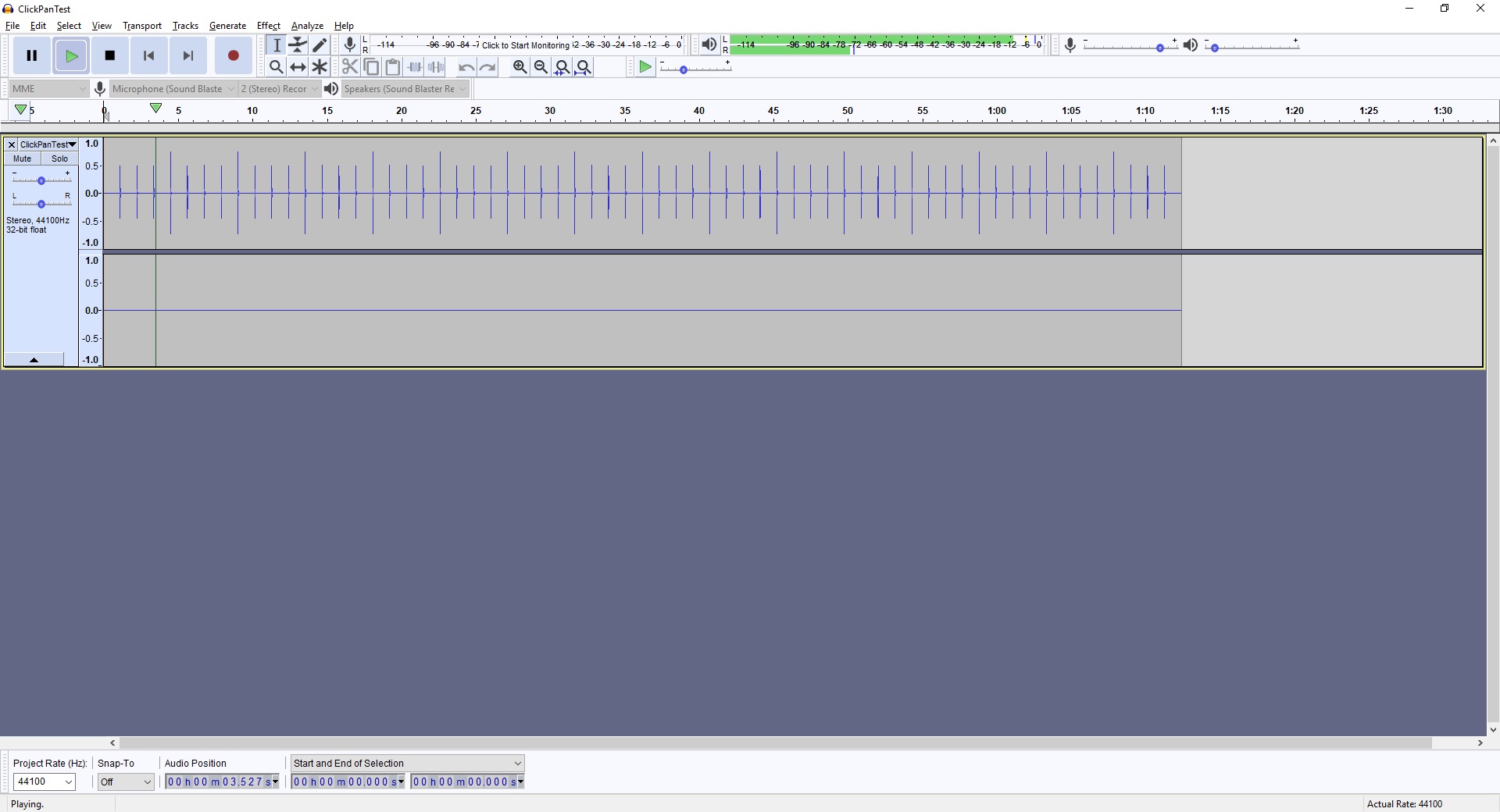 Thanks in advance!
All the best,
DAve