I have several files with a speaker in a foreign language, whose speech is followed by a translation. I want to create files that contain only (or mostly) the translation without the foreign language speech.
I marked the begin of foreign language sections with "d" and the begin of the translation with "d". (using Ctrl-M)
I woud like to remove the section between "d" and "t" and to keep the sections between "t" and "d".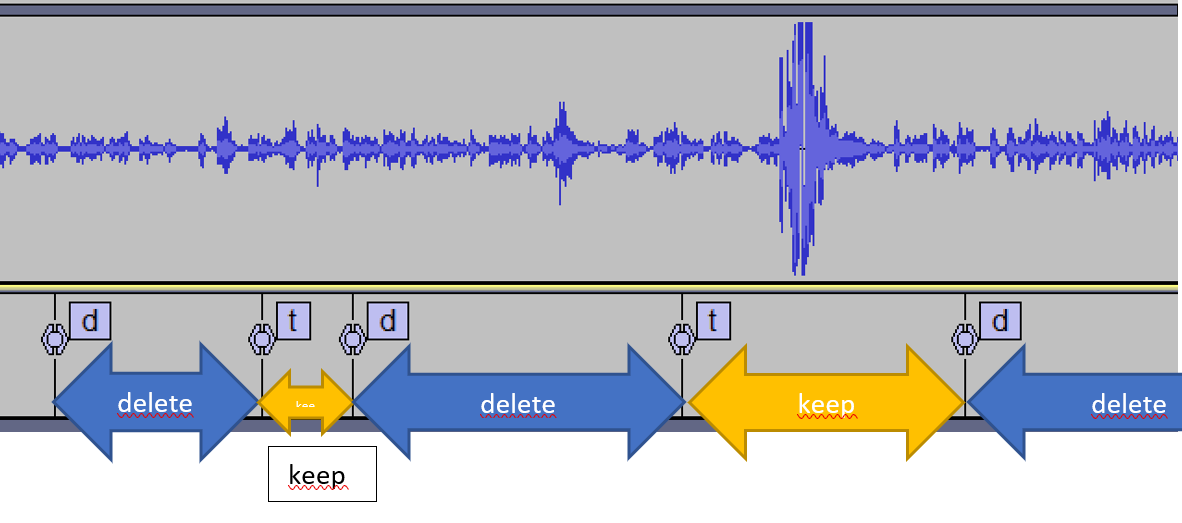 Are there any ideas? I'm not familiar with audacitiy and have some knowledge in python.