Hello all ,
I have an issue with recording, I got it working when I just had this computer ( about a year ago) but it doesn't want to record anymore, no clue what's changed.
Here the setup:
Windows 7 (64 bit)
intel I5 with Asus P8H77-I (onboard sound).
audacity 2.0.5 (freshly installed)
(Playback sound is via HDMI to my amplifier)
I updated the drivers with the drivers from the onboard sound via the Asus-driver website : no luck
My goal is to record from a internet-radio station, I have read lots of stuff about sound mapper, stereo mix ,but I don't see where I am going wrong , here some screenshots:
audacity: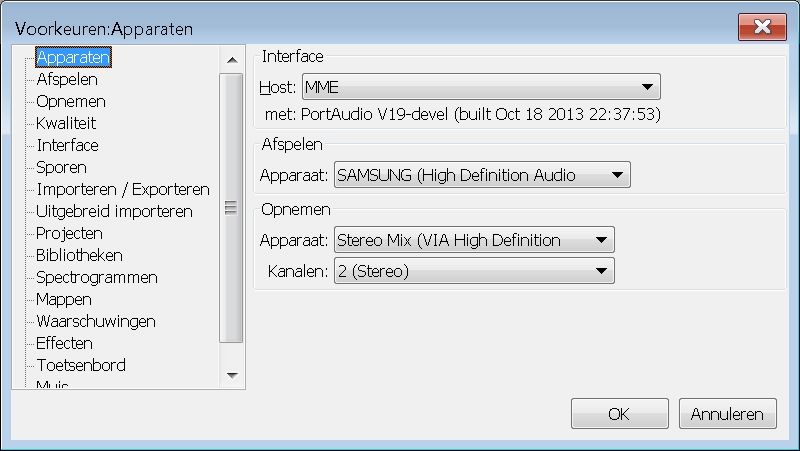 Computer: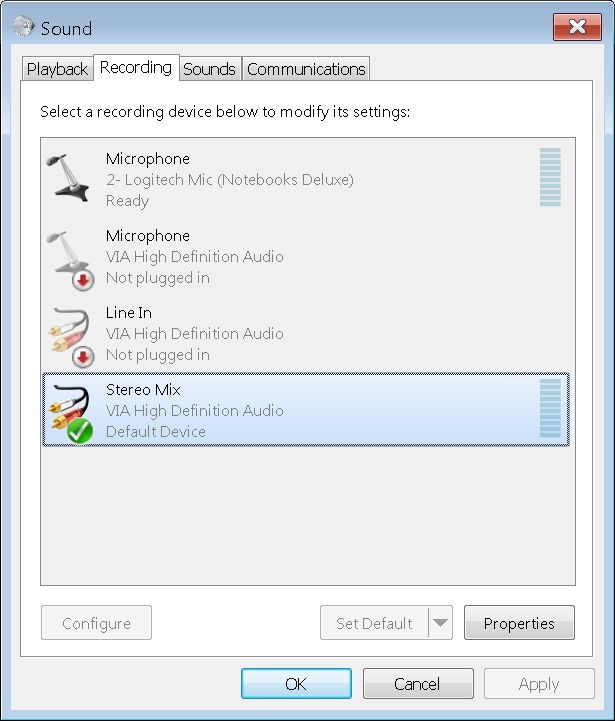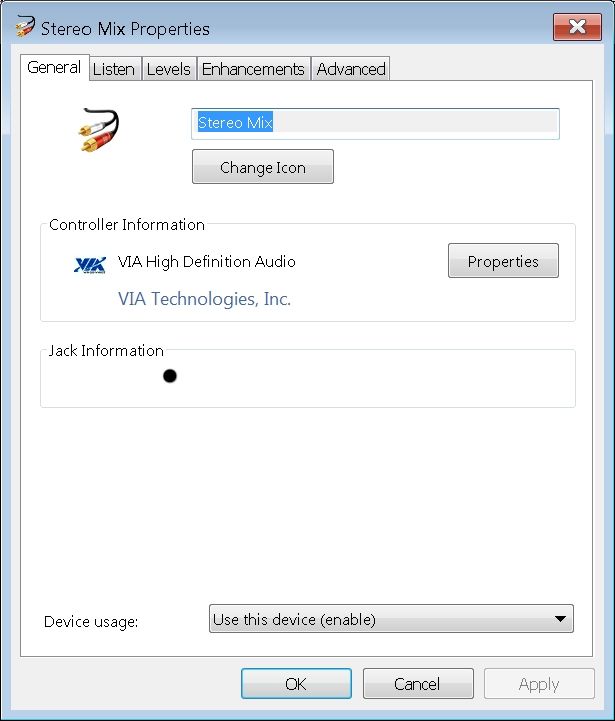 I hope someone sees the issue and knows the solution.
many thanks
Cor