Hi.
I use Windows 8.1 64bit and Audacity 2.0.6, both in English.
My problem is the compatibility of Greek text metadata produced by Audacity.
Here is a screenshot of the problem:



In the above image, the metadata text, shown with red arrows, are incorrect, whereas the metadata in Audacity are ok, as the following image shows: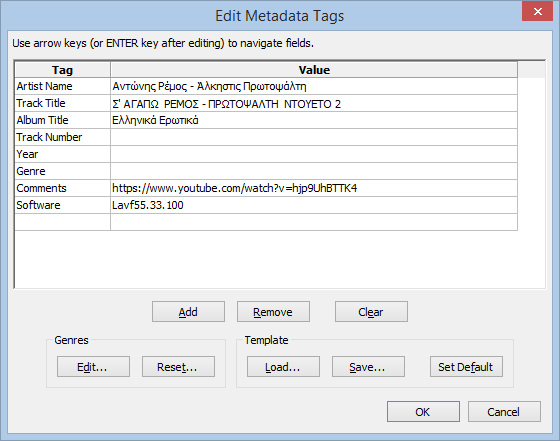 Does any know what is the problem and how to fix it?
Thank you in advance